WTW launches cyber coverage for ports and terminals | Insurance Business America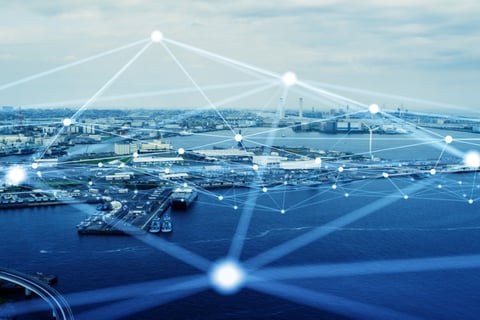 WTW has announced the launch of CyNav for Ports and Terminals, a new cyber product to address the need for specialist cyber coverage for ports and terminal owners and operators.
CyNav for Ports and Terminals provides both flexible and customized cover for business interruption losses, including those arising from IT service providers, first- and third-party property damage, wrongful delivery of cargo, regulatory actions, and crisis-management expenses.
"Financial and reputational cyber risk can pose a real threat to port and terminal owners and operators," said Ben Abraham, CEO of global marine at WTW. "From listening to and understanding the challenges faced by this sector, we developed CyNav for Ports and Terminals. This cyber solution, complemented by the development of the WTW Ports and Terminals Risk Forum, highlights how our global marine expertise delivers strategic solutions across the maritime industry."
Read next: WTW launches latest version of Radar pricing software
"Cyber risks have a different profile depending on the industry sector," said Glyn Thoms, head of FINEX cyber (GB) at WTW. "We are delighted to launch CyNav for Ports and Terminals, which illustrates WTW's commitment to delivering solutions that are designed to meet the needs of specific industry sectors.
"The combined efforts of WTW's ports and terminals and cyber teams have enabled us to develop a solution which responds to the risks and concerns that ports and terminals now face in a time of great technological and regulatory change for the industry."
CyNav for Ports and Terminals was designed by cyber and marine specialists to address the specific challenges faced by the industry. The product is designed to be simple to understand and flexible to match each client's needs.