4 reasons why mobile matters for your insurance agency | Insurance Business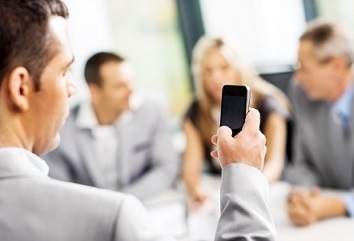 From your 90-year-old grandmother to your 12-year-old nephew, everyone has a cell phone these days. And as well as texting, playing games and downloading apps, users are increasingly using their mobile devices for practical reasons. This fact is outlined in a couple of startling facts: in 2015, more than half of Google searches came from mobile devices, and mobile users logged more than a
trillion
searches.
Despite the growing use of mobile devices, many insurance firms remain reluctant to embrace technology. Getting your insurance agency mobile friendly is a no-brainer, and here are a few reasons why a mobile web strategy should matter for your agency.
On-The-Go Information is In-Style
"Smartphones have already been around for a decade and the ability to access the web on your mobile phone has gone from a novelty to a consumer expectation," says Dylan Brooks, SEO coordinator at Insurance Technologies Corporation (
ITC
). "Even if consumers aren't buying policies on their smartphones, they start their research there."
Shopping is In-The-Moment
A combination of technological innovation and changing consumer demands have transformed the shopping experience. "Shopping, once deliberate, is now centered on brief moments of need called micro-moments," says Brooks. "Consumers expect businesses to instantaneously provide solutions in these micro-moments. A strong mobile web presence can keep your agency from being left in the dust."
Context is the Golden Ticket
Desktop visitors and mobile users have different needs, and understanding those needs is an important first step. From finding your phone number to conducting comparative research, your agency's mobile website needs to have the answers. "Desktop-targeted content on a mobile screen just won't cut it," Brook says.
Search is Everywhere
Modern consumers expect to be able to get up-to-date information on the go. Mobile Internet searches now stretch far beyond the browser window and Google, Microsoft and Apple continue to innovate and improve user experience. "This includes app content, voice search, personal assistants and Bluetooth location services," Brooks says. "Also, Google has repositioned itself as a mobile-first company. If your agency wants to compete in the modern world of search, you need a mobile website strategy."