4 things every top insurance agency knows about marketing | Insurance Business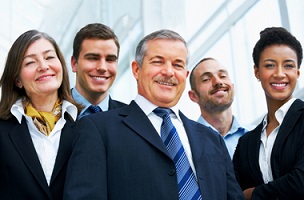 We sat down with the Vice President of Marketing at Insurance Technologies Corporation (
ITC
), Becky Schroeder, to find out what makes
top agencies so good at marketing.
1. Marketing is an investment
"Marketing is not a cheap or quick fix; it takes time for any marketing strategy to start working. It takes focus," Schroeder says. "The top agencies understand that marketing is an investment of both time and money. They also understand that marketing is an investment in their future. As I like to say... "Time spent in the business will buy dinner tonight. Time spent on marketing the business will buy dinner tomorrow night, next week, next month, next year.""
2. Everything is marketing
Schroeder explains that marketing is everything you do that communicates your promise to clients. It either fulfills or breaks that promise.
"You may think of marketing as advertising, your insurance agency website or email marketing. You're not wrong. But, you're also not right either," she says. "Marketing is the way you answer the phone. It's how long it takes you to answer the phone. Marketing is the emails you send to clients regarding their policies. It's helping clients with their claims. It's the way you handle payments."
3. It can take time
It's very rare that a marketing strategy has immediate results. Implementing a new tactic may result in only small gains at first, the bigger results, like leads, take time to come to fruition.
"You're not going to get a ton of traffic to your blog posts in the beginning," Schroeder says. "If you use email marketing, your list will be small at the start. On social media you're not going to have a lot of followers right away."
"Top agencies get that marketing takes time, and they don't give up. They understand that marketing results build on each other. They wait six months or more to give the new tactic time to start working."
4. Measurement is critical to success
It's impossible to know if your marketing is actually working if you don't attempt to measure it. You may think the results of a standalone campaign are positive until you actually calculate your close ratio and return on investment by lead source.
"Top agencies measure their marketing; they're tracking how many leads they get each week and month by lead source," Schroeder says. "They know their close ratio by lead source. They identify how much business they write each week and month. They know how these metrics compare to the previous month and the same time in the previous year."
Schroeder advises all insurance firms to make it a priority to ask every new prospect how they initially heard about their agency. You should then input this information into your agency management system in order to run reports on the data.
"Look at your traffic and where it comes from in Google Analytics," Schroeder says. "Review your email marketing statistics, but go beyond open rate. Look at the number of leads or cross-sell opportunities that come from marketing sources."
Related stories:
The what, why and how of repurposing your content
Why you can't just SEO your insurance website