Four ways to optimize your insurance website this holiday season | Insurance Business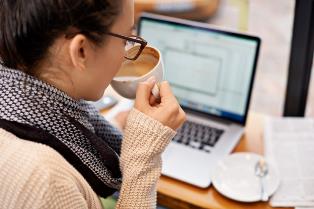 Increasing numbers of consumers are avoiding the stresses of the mall and doing their holiday shopping online. It's no surprise that online business is booming, and recent research shows that 80% of consumers conduct online research on products and services before buying.
It's not just big retailers who are benefitting from the changing buyer demands. Consumers expect to be able to conduct every aspect of their day-to-day purchasing online, and that includes insurance. But how can you make your website stand out from the crowd? Here are four tips for making the most of your insurance agency website this holiday season.
1. Imagery
"Include a holiday graphic on your website: this is a no-brainer and easy to implement," says Karly Baker, Website Coordinator at Insurance Technologies Corporation (
ITC
). "Recent activity on your insurance website tells your prospects you are on top of things. It gives them confidence and a willingness to buy from you and frequent updates also benefit your search engine rankings. Google rewards websites with fresh content."
Why not try switching out your generalized website imagery for something with a seasonal twist? Be sure to keep it simple and stylish.
2. Special Offers and Discounts
The holidays, and the period leading up, are an expensive time of year and online consumers are on the lookout for special offers. Obviously, you can't discount your insurance policies, but there are some seasonal promotions that you can implement
"Create a special call to action for the holidays. Your offer could be as simple as a free policy review or promote the potential for discounts for bundling policies," Baker says. "The holidays are also a great time for a referral program or customer appreciation."
3. Email Marketing
Email communications play an important role in any marketing strategy, but do ensure that all of your marketing emails are relevant and on-brand.
"Use a holiday template to send warm wishes to your contact list," Baker says. "Write a blog post with valuable information like community events or family favorite recipes, and include a preview and link in your holiday email. Also, let people know if you will have special business hours."
4. Advertising
"While people may not be shopping for insurance, it's a still a good idea to advertise," Baker says. "Bump up your agency's PPC campaigns or try out some new targeted social ads on Facebook or LinkedIn. Make sure you are driving traffic to your website or landing page."
Related stories:
Email Personalization: It's Not What You Think It Is
Why you need to optimize your website's images