Fred C. Church Insurance | Insurance Business America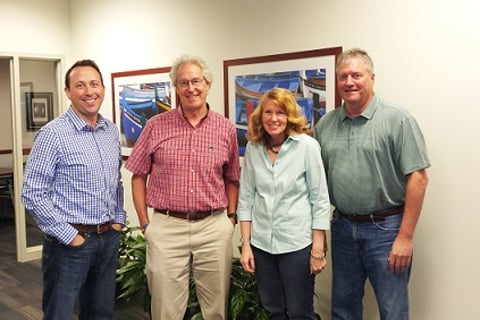 IBA: How did Fred C. Church celebrate 150 years in the business?
Chris Duble:
We spent a lot of time thinking about how to celebrate 150 years, and we ultimately decided that the best way to do it was to focus and look ahead on the next 150 years. We spent a lot of last year making sure we continue to look forward rather than backward.
IBA: What are you focused on for the next 150 years?
CD:
One big thing is that we are fiercely committed to remaining independent. Many of our peers and competitors in the insurance agency business are getting acquired, either by big publicly held brokers, private equity firms or by banks and insurance companies. We feel that our independence is one of our greatest strengths, from the standpoint of agility as a company, as well as our ability to service clients incredibly responsibly.
IBA: How did partnering with Assurex Global in 1954 impact your business?
CD:
I would say there were two very important benefits. The first was that, just as today, our clients have international risk management and insurance needs, and Assurex's international presence supports that. In 1954, our New England clients were beginning to have significant national needs. Most regional brokers were not able to service those national locations and needs, and Assurex gave us that national reach. In hindsight, it does not seem like a big deal, but in 1954, it was huge.
Secondly, way back in 1954, different Assurex partners had different areas of specialization. So the Assurex partners would get together and share practices and market segment knowledge. If we were working with a museum client and the Assurex partner in New York City worked with a dozen museums, they could help us be a better broker for our museum client.
IBA: What are you doing to bridge the industry's age gap?
CD:
The most exciting thing we are doing is we have partnered with a company that provides a service for identifying and interviewing young people in their late 20s and 30s who have had significant experience and success selling but have never been in the insurance industry.
We have just, in the last year, hired six of these individuals, which was a major financial commitment on our part, but so far they have given us every indication that they are going to be successful. And as a side benefit that we didn't really count on, it has created an energy of youth that has had a really positive effect on the other salespeople and the entire organization.
Andy Doyle:
Adding the energy has really been unexpected, but very beneficial. Bringing in these six individuals in the last year has really helped energize us and fill that gap that exists in a lot of insurance companies and agencies.
IBA: What are some of your company's guiding principles?
CD:
We stress to our people the very simple guideline that it's OK to say, "I don't know." Sometimes that's not easy. Although we think we usually know the answer, sometimes we don't. Our people are really good at saying, "I don't know, but I am going to find out, and I am going to get back to you quickly and credibly."
AD:
We work with many companies, and we maintain over 100 relationships and partnerships. It is incredibly important to keep a very honest and open relationship, and always maintain a lot of integrity in all our decisions. When working with our partner carriers, we are always completely upfront and honest – so we fi nd the right solution to the problem, as opposed to shoehorning it into the wrong solution.
IBA: What makes Fred C. Church stand out as an agency?
CD:
Without question, our people – as our corporate tagline says, "Because it's not just the policy, it's the people." Also, unlike many large regional and national brokers, we have an across-the-board equal commitment to personal insurance, commercial insurance and employee benefits. An organization, company or individual can take care of all their risk management and insurance needs at Fred C. Church.
AD:
Our independence. Being privately owned and independent makes us very different from many of our competitors out there today. It really gives us a strong advantage when it comes to our decisionmaking process and our ability to service our clients.