How to sell an industry that no young person dreams of joining | Insurance Business America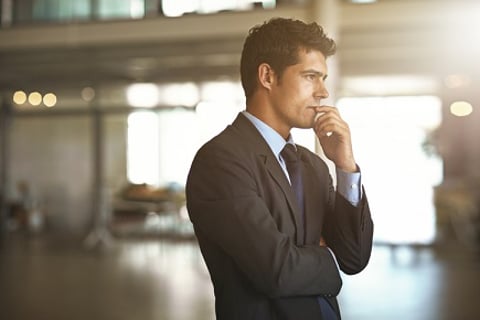 Whatever it is you do in the insurance world – be it broking or underwriting, risk managing or people managing – chances are you didn't intentionally land in the industry.
It doesn't seem to matter who you talk to, the responses are always the same: "I ended up here by accident," "I just kind of fell into it."
For many – or most – it's not an industry you dream of entering as a child (astronauts, cops, and firefighters always held so much more appeal). But, for those who have found successful careers in insurance, it's a no-brainer that it's a fulfilling, enjoyable industry. The trick is convincing young people, early, that there is excitement to be had managing risk.
Celebrate excellence in insurance. Nominate a worthy colleague for the Insurance Business Awards.
Recently, Insurance Business spoke with Ron Davis, who shared some thoughts on attracting millennials and the challenge of promoting an industry they never have really considered.
Davis is executive vice president and global head of customer management at
Zurich
, and also chairman of the board of directors of the Spencer Educational Foundation.
Get them talking
"When you think about it, when you're a young person, where do you get your ideas from? [People who have entered insurance] talk to their friends and other people about it, and that word of mouth makes a big difference. That's one thing that's crucial. You need young people talking to each other, that say, 'hey, you should think about this, this is a great thing,' or, 'look at what I learned,' or, 'look at what I'm doing'."
Mentorship
"It's important to have mentors – people that have been around in the industry for a long time and have good experience that will speak to young people. All young kids, they aren't thinking about insurance. Through that [speaking with them about the job], they go, 'hey, Zurich – or
Marsh
or Willis or XL or whoever the company is – is an interesting company, and those people seem to have a good career, so maybe I should think about insurance.' If you're motivated and passionate yourself … and are excited about your career, that's appealing to people."
There's room for all the go-getters
"The challenge is that it's really not in scope for most young people. [But] it's an industry that needs talent, that needs people that have an eye for opportunity, are good with people, have good leadership skills, can make things happen, and have good project management skills. That's why it's exciting to be able to talk [to young people] about these things."
Related stories:
Hiring millennials in insurance shouldn't be this hard, new survey data says
How do insurance companies get young people interested?