How you can market your insurance agency without straining resources | Insurance Business America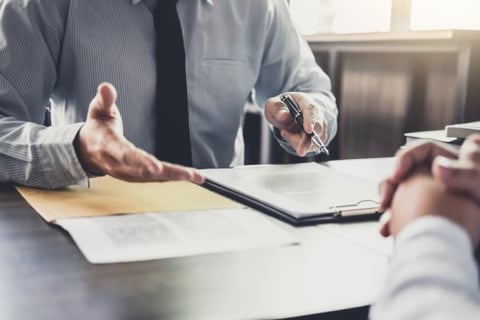 Building a digital presence that broadcasts an insurance agency's offerings and its brand to consumers is a time-consuming task, as is then maintaining that presence consistently to keep people engaged and interested.
"The most common thing we find that people struggle with is just carving out the time commitment to ensure that their marketing is representative of what they're trying to communicate as a brand," said Tyler McConvill, vice president of marketing at FMG Suite, an automated marketing platform aimed at financial professionals. "It is a challenge, running a small business or an enterprise, to stay focused on that consistent brand presence and understanding what you're trying to communicate, and what we find is that there's just not a ton of consistency that is executed."
Agencies will often focus on marketing for a month or a quarter, and then move away from it because of the pressure it can put on their resources, added McConvill.
"Marketing generally will fall to the bottom of the priority list because it's that thing that doesn't have the immediate impact, but, over time, it becomes really problematic if you haven't invested the really necessary resources, or whatever it happens to be, into making sure that you're out there consistently," he said.
As agencies look to widen their marketing net, they should start by understanding their customer base and what need their offerings fill in the marketplace to ensure they have a tailored message that they can then deliver to those customers.
"Especially in this day and age, people need to understand that we get the general marketing, but when it comes to what your specific insurance agency is focused on, is there a niche marketplace that you're involved in, are you generally appealing to a broad spectrum of people? Defining that customer base is step one in insuring that when you market, you have impact," explained McConvill. "When you're able to do that, you're able to have more immediate and measurable impact because you're communicating on the level of the customer. You're able to tell them what it is you're doing for them that is beneficial and solves that pain point in their lives."
After that, consistency is key, which is where an all-in-one marketing suite can help. FMG Suite is a website builder concierge service that has several useful tools for insurance agencies and other financial services, as well as a deep understanding of creating websites for those regulated markets.
"The tool has email functionality, so it allows our users to email from the web platform, as well as social posting tools, and then we just recently on boarded some offline marketing channels that are available through our platform, including greeting cards and event management," said McConvill, adding that it's an end-to-end marketing suite, rather than just a website designer.
FMG's suite also produces content for insurance agencies that is out of the box.
"One of the biggest challenges that we've found in getting agents to market is just the time commitment that it takes to create content itself, and so we solve a lot of those problems through what we call a foundational content regime," he said. "If you really want to crush it on social, you need to be posting your own stuff, but our content allows agents to maintain a consistent marketing presence through social, email and their website."
The goal is to maintain a two-way conversation with potential customers through ongoing engagement instead of just talking at them every once in a while, which can help an agency succeed in the long-term.
"We believe, and know in fact, that through consistent marketing to customers and prospects, you're going to achieve greater success," said McConvill.