In a blog saturated internet, less is becoming more: expert | Insurance Business America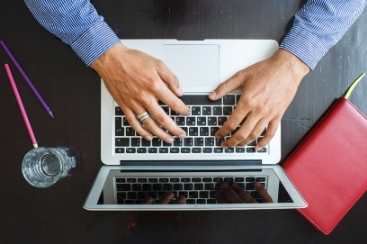 "As we've gone all-in on digital, we've forgotten how to stand out."
TrackMaven director of content Kara Burney made this observation, as the marketing analytics firm said in a recent report that blogging activity has shot up over the past five years, but with disproportionate yield.
TrackMaven said in its report that data comparisons between the 2011-2012 and 2015-2016 periods revealed that bloggers produced 800% more content, but the number of shares per post dived by 89%.
"They're just churning out content…but not seeing a return," Burney said of bloggers. "One of the things this report puts numbers to is the feeling that there's a lot of wasted energy and resources in marketing right now. We've gone so all-in on digital that
we haven't figured out a way to scale it."
Additionally, she stressed, "We're going in two different directions: putting out way too much and getting much less for it."
As digital spaces become saturated with content, she said the competition for audience attention becomes even fiercer.
"Marketers are struggling to be heard across competition. There's a finite amount of user attention and way too much content to get processed," Burney added, saying that not only do bloggers have to compete with other brands, but with major media outfits such as Buzzfeed, Vox, and The New York Times as well.
To gain an edge over the pack, she dished out this suggestion, "Focus on a few high-value, high-production pieces. (Our clients) we've seen doing that are seeing a much higher return on the content they're creating."
"Setting goals around pure traffic (is a misguided goal) in many industries, particularly on the B-to-B side. It's really easy to find a way to generate traffic; it's much harder to find a way to generate quality visitors. For B-to-B in particular, a smaller number of quality visitors trumps a higher number of low-quality visitors," Burney emphasized.
Related Stories: