Leveraging diversity: going in to bat for minorities to make your workplace better | Insurance Business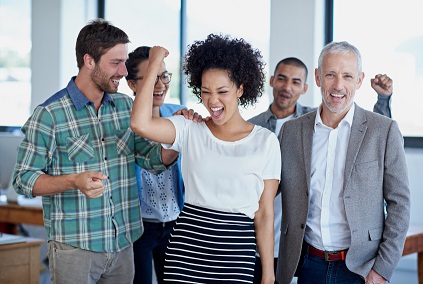 The marketplace is changing. Insurance is regularly seen as one of the least diverse industries out there, but clients – particularly younger clients – increasingly want diversity from the companies they work for and the companies they buy from.
Jennifer Brown, a consultant for diversity and inclusion in workplaces, says insurance companies need to be consciously diversifying their staff and management if they want to stay current and viable in the marketplace.
A company, ideally, wants diversity of "thought, background, experience, and identity", Brown says.
"Diversity, broadly defined, means that you're welcoming different perspectives that will allow you to see around the curves in business and to respond to a really dynamic marketplace. And, like any business, your clientele is also shifting to become less white and straight and male – the world is diversifying if you have any customers under 35. It's important for them that they feel they're spoken to in an authentic way, they're marketed to in an authentic way."
We want to hear from you about the biggest challenges facing diversity and inclusion in the insurance industry today. Take part in our short survey now.
One thing that is very apparent for potential employees, and also for consumers should they choose to look, is the makeup of company management. A look through almost any insurance company's website will show predominantly white male executives. And that needs to change, Brown says.
"I know talent will pull up the website and look at who is on the board and who is on the executive team, definitely, as they're making choices about where they will work. They're absolutely analyzing that," she says.
"How do you retain millennials … this very diverse generation, when they come into a workplace that does not reflect the diversity that they see in themselves and also that they have been surrounded by as they've grown up?"
One of the most crucial ways companies can change their make-up, and help create better diversity of thought is by championing others who may not have always had the same opportunities for education, advancement, or promotion.
Does your company deserve an award for Diversity & Inclusion or in one of 23 other categories? Nominate yourself or a colleague now for the Insurance Business Awards – it's free to enter and takes just a few minutes
.
On the importance of "allies" in the workplace, speaking of her own situation, Brown recognizes her color (white) and education (two masters degrees) as enabling a certain level of privilege, while her gender and sexuality (she has a female partner of 20 years) may not enable privilege.
"I need allies at certain moments and then I provide ally-ship in others, depending on what is needed and how I can use the tools that I have been given," she said.
"How are you using what you've been given? Are you using it? Others need you to use it because it is so much more risky for them … to have the conversations and advocate on their own behalf, for them to raise something that's uncomfortable.
"Being passively supportive isn't really going to move the needle – the representation of diversity in most companies has flat-lined. We're not seeing more women ascending to C-suite [roles], we're not seeing more people of color. There's still only one 'out' Fortune 500 executive. It's really stalled."
Related stories:
"It is all white men over 40": lack of diversity among insurance execs
Six vital traits for inclusive leadership