New Trusted Choice exec to keep battling big insurers' 'bloated advertising budgets' | Insurance Business America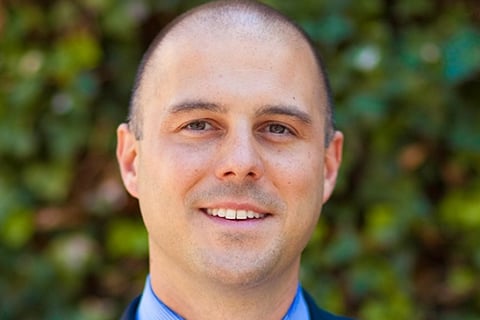 Independent agents often have a problem competing when it comes to marketing their services against the bigger insurers.
And that's the big challenge facing the new executive director of Trusted Choice, the consumer branding program for the Independent Insurance Agents & Brokers of America (or Big "I", as they call themselves).
Celebrate excellence in insurance. Nominate a worthy colleague for the Insurance Business Awards.
Kevin Brandt has succeeded Dave Evans in the role. As he told Insurance Business, challenges exist in promoting indie agencies, but he's up for it.
"Creating brand awareness without the bloated advertising budgets that have become too common in this industry is an uphill battle," he said. "Our biggest opportunity, however, is our network of nearly 26,000 agency locations across the country. We are a small local business – but we are local everywhere which is a huge advantage. As an ingredient brand, Trusted Choice is designed to amplify that local hometown presence with a national scale."
Brandt joined the Big "I" team in 2003 as a software developer. From 2007, he ran the Trusted Choice day-to-day business, as director of operations, before being promoted. He owed a lot to his predecessor, he said.
"Having worked at the Big 'I' for almost 15 years, this promotion is a logical step in my career and I'm excited to take the reins. My predecessor and long-time mentor, Dave Evans, has always given me the opportunity to grow professionally which has provided me with the foundation to take on this role," he said.
"I will forever be grateful for [Evans'] investment in me and my career and I hope to do the same for my colleagues moving forward. I feel so strongly about the superior value that Trusted Choice independent agents offer that I'm humbled by the opportunity to lead their consumer brand.
"We have several exciting projects in the pipeline including a complete overhaul of our 'Branding Central – Member Resource Website' but, most importantly, we continue to look for innovative ways to promote the value of independent agents to the insurance buying public."
Trusted Choice was launched by the Big "I" and several independent agencies to highlight the benefits of independent agencies and brokerages for consumers. It provides national advertising and other strategic tools to reach consumers.
Related stories:
Philip Kotler: "Higher purpose" in marketing imperative to sustained growth
Branding and your Brokerage