Outdoors insurance partner considerations for agents | Insurance Business America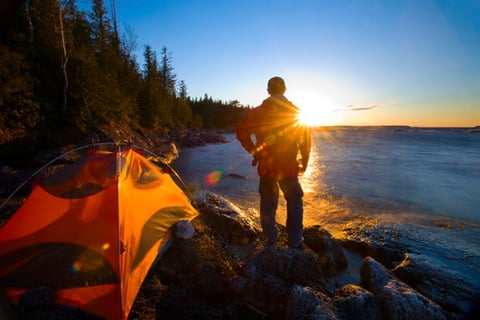 The $887 billion outdoor recreation economy in America is certainly a vital one as it directly sustains more than 7.6 million America jobs according to the mid-2017 national Outdoor Recreation Economy Report of the Outdoor Industry Association. It's also vital to all who enjoy the great outdoors and appreciate the natural wonder and resources our country has to offer.

The industry and related businesses span a diversity of outdoor interests. Everything from hunting clubs and leased land, gun clubs and ranges, guides and outfitters, to campground and RV parks, resorts and lodges and more. Even alligator and hog hunting is part of the mix if fish or deer are not your thing.

Businesses in this sector are often built by those with a passion for the sustainable, responsible, and safe enjoyment of their favorite outdoors pursuits. Management of insurance coverage is the opposite motivator and not a familiar thing to many until well into their business life cycle.

In considering insurance partners for your insureds in the great outdoors economy, it's vital to understand what your partner can deliver that empowers business success and sustains it meaningfully. Just as with a shared interest in protecting our public lands and water as these businesses often depend on these resources, a great insurance partner is equally invested in the protecting the interests of the business itself.

Four considerations for agents seeking a great outdoors insurance provider:
Commitment – Is your provider committed to the industry itself? This class poses some rather interesting challenges. Having an underwriting team that has familiarity with the nuances of the setting, equipment, exposures and needs of these businesses is key to getting sound, quick and competitive coverage.
Service – Does your provider support the business beyond the bind? Do they deliver fast claims handling, easy billing practices and risk management resources that provide insights on best practices for use in their operations?
Integrity – Having a partner who is motivated to help you succeed and equally dedicated to providing quality coverage is a win-win. Working together and having open and productive dialogue to get the best results is the business of insurance at its best.
Enthusiasm - Having inherent excitement for the outdoors is, of course, a great thing. Not every risk in insurance is one that an underwriter can attest to enjoying firsthand and this is often reason these professionals were drawn to this sector as with those served.
Of course, all of this for a fair price is what keeps clients and agents happy and is a shared goal to grow business together for the long-term. If you are looking to get into this space or learn more about a longstanding provider of Outdoors Insurance, Blue River Underwriters team members Stephanie Verseman and Jeff Vick will be presenting insurance program information for agents in a 30-minute webinar with time for questions and answers today, Tuesday, February 6th. Click here to learn more or email [email protected] or [email protected] for future program inquiries.