Uber, execs in need of damage-control to repair reputations | Insurance Business America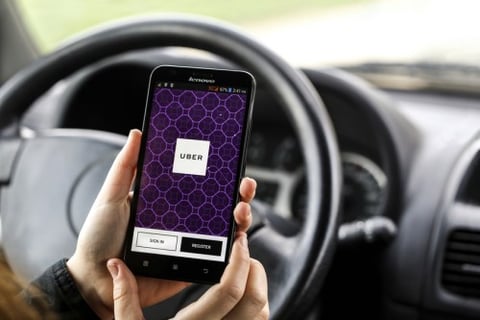 Uber executives have a challenging road ahead to mend the ride-sharing app's tainted image, says a reputational insurance expert.
The company is reeling after CEO and company founder Travis Kalanick resigned Tuesday night, under pressure from Uber's board and investors. Kalanick's resignation was brought on, in part, by allegations of stealing technology to a vile outburst caught on film by one of his Uber drivers.
Celebrate excellence in insurance. Nominate a worthy colleague for the Insurance Business Awards.
This month, at least 20 people were fired as part of an external probe into sexual harassment, discrimination, retaliation and other HR complaints within the company, and the Board also recently ousted one of Kalanick's friends at Uber over his mishandling of an Uber driver's rape case in India.
Nir Kossovsky, CEO of Pittsburgh-based Steel City Re, which specializes in reputation insurance, said the company needs to now focus its attention on fixing its wrongs amid a media and public flogging.
"The ferocity and velocity of attacks in this era of weaponized social media often leads companies to try to satisfy the blood lust with human sacrifice – in the form of resignations, terminations and compensation claw-backs," said Kossovsky, of what we have already witnessed at Uber.
"But as we've seen in multiple other cases where corporate reputation was under siege, these sacrifices are rarely enough – and individuals in leadership have few tools to fend off or recover from attacks when corporate reputational crises turn personal.
"These company leaders have a lot to lose if they become personal targets and their reputations are damaged – not only may their current jobs be short-lived, but they may find their reputations tainted for years to come."
The individuals who now find themselves running the company – including anyone who might be brought in to steady the ship – have their work cut out to fix the company's reputation. They will also, Kossovsky said, have work ahead of them to keep their own corporate reputations intact.
"Many of the individuals who have taken on new leadership positions … are people who have worked at Uber and led divisions of the company for some time," he said. "They have a double challenge – first, making a convincing case that they can, indeed, lead the company in a different direction and, second, protecting themselves from attacks on their reputation as Uber's business practices continue to be dissected.
"The company itself needs to demonstrate that it understands its shortcomings and is willing to take responsibility for them. As venture capitalist Bill Gurley, who recently resigned from Uber's board, said: 'We're in a reputational deficit, and it's going to take us a while to get out of this.'
"[The company] needs to show its stakeholders, from investors to employees, from drivers to customers, that it is serious about changing its culture, is taking tangible steps in a different direction and is implementing policies and practices that will prevent past behaviors from continuing to poison the corporate environment."
Related stories:
Learning from Pepsi: what's available when a "stupid" decision jeopardizes profits?
Trump poses reputation threat to D&Os: CEO