Higginbotham swoops for Texas firm | Insurance Business America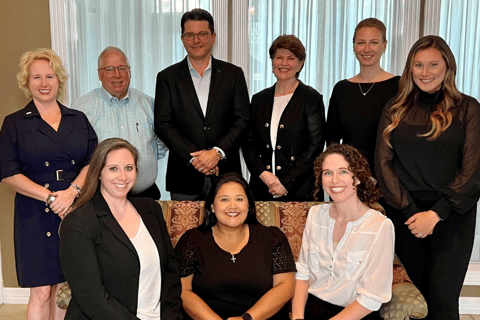 Higginbotham has announced that it has acquired Brown & Company Insurance Services, an employee benefits and individual life and health insurance agency in College Station, Texas. Brown & Company will become Higginbotham's second branch in College Station, expanding Higginbotham's presence in the greater Houston area.
Brown & Company focuses on middle-market employers and individual clients. The agency dates back to 1978, when it opened as Richard S. Smith & Associates. Principals Sharon Brown and Bryan Brown joined the firm in 1984 and 2002, respectively. In 2006, they purchased the agency and formed Brown & Company.
"We entered College Station by starting our own office, and we're building our name by engaging with our community," said Koby Hackradt, Higginbotham managing partner–Houston. "However, we've found that partnering with an established agency goes a long way toward rounding out our services and making our single-source solution available at the local level. Our partnership with Brown & Company will fuel our long-term growth in College Station."
Read next: Higginbotham acquires Texas HR services provider
"We've had a trusted professional relationship with Koby for over 20 years, so he was influential in our decision to partner with Higginbotham," Bryan Brown said. "After discussing with Koby and other partners their abilities to better support clients and employees, we knew Higginbotham was the best fit for us. We're excited to have the additional resources to assist our clients achieve their goals."
Brown & Company's eight-person team will remain in place, and Sharon Brown and Bryan Brown will continue overseeing the agency's operations.