M&A industry sees downturn in 2022 – Gallagher | Insurance Business America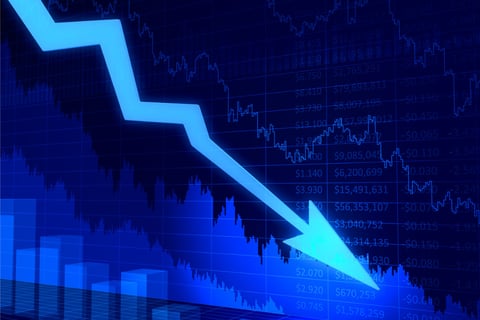 Record-breaking M&A figures in 2021 were followed by a troubled year in 2022 for the M&A industry, with political and economic events forcing dealmakers to reassess some investments.
At the beginning of Q4 2022, M&A deals were estimated to decrease by 37% on a yearly basis, according to the Global M&A Insurance 2022 Review and 2023 Outlook by Gallagher.
The report said that there was a slight reduction in the number of warranty and indemnity (W&I)/representations and warranties (R&W) policies taken out in 2022. However, the uptake of M&A insurance products (including tax and contingent risk policies) continued to increase on a "portion of deals done" basis.
The varied economic and political landscape across global markets meant that there were contradictory M&A trends for each region, but Gallagher noted the increase of W&I insurance expertise across the world.
Following the boom in the use of M&A insurance in 2021, most insurers have expanded into new territories and added significant headcount, Gallagher said. Hardening rates at the end of 2021 and a healthy economic outlook encouraged underwriters to expand into different areas. Almost all insurers have now invested in specific tax capabilities, which Gallagher said is a large departure from the low number of tax insurance options available several years ago.
Rates remained broadly consistent with 2021, and, despite signs that things are starting to drop off, Gallagher believes this is unlikely to drop substantially due to the claims environment.
The Russian invasion of Ukraine and fluctuating currencies have caused macroeconomic uncertainty, which is one of the largest hindrances to M&A deals. By the end of 2022, tech deals, which were prolific for the previous two years, were beginning to slow down.
M&A claims were widespread in 2022, with almost all areas that are warranted have now been claimed against. According to Gallagher, it is now more critical than ever for clients to understand the claims experience and expertise that each insurer has in-house. Since so many clients now have an understanding of the claims process, specific strategies are now being formalised when it comes to insurer selection.
"It has been an interesting year," Gallagher said. "The very high premiums charged at the end of 2021 proved to be short-lived as the number of deals began to slowly decrease throughout 2022. Insurers have kept agile and commercial, whilst also appreciating that they need to differentiate themselves into new areas in order to stay on top of trends and cater to client needs."