"Math" on dealmaking has changed, but M&As will continue | Insurance Business America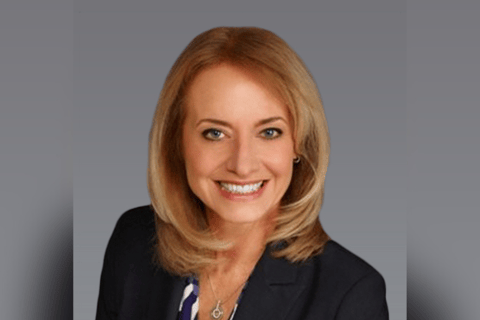 Buyers will need to exercise more scrutiny on deals amid rising interest rates and an uncertain economic environment, but insurance mergers and acquisitions (M&A) will continue at a healthy pace, according to Barbara Ingraham (pictured), director of integration at One80 Intermediaries.
"It's inevitable that as interest rates become higher that you're just going to have to look more closely at the deals and make sure that they continue to make economic sense, so the math has probably changed a bit," Ingraham told Insurance Business.
"However, one of the biggest reasons people sell, especially in our business, is they're looking to perpetuate the business and increase the opportunities for their staff, or they're looking to join with a larger organization so they can accomplish more than they could accomplish on their own. Those things don't change."
What factors will drive new insurance M&As?
Years of dealmaking across the industry have caused observers to wonder whether there are too few targets left for buyers. But Ingraham cited two factors that would create further opportunities for M&As: a new generation of sellers and insurance's continued digital transformation.
"There's certainly some chatter that the landscape has been somewhat picked over, but I don't think that's the case," she said.
"Perhaps a generation of sellers has played out, you've probably seen a fair number of people who have sold their businesses as a succession plan but other companies that have just started will continue to come along and be interested in combinations.
"The other thing that's going to drive [M&As] is digital transformation and the fact that tech is expensive – people will need to find ways to meet customer expectations of being served with better technology, and mergers with other organizations could be a good solution."
What is the most effective approach to M&As?
One80 Intermediaries is a wholesale insurance broker and program manager with footprints in 40 locations in the US and Canada. It serves commercial companies, non-profits, public entities, and individuals with coverage spanning various industry classes.
Ingraham works with senior leadership and other stakeholders to enable new acquisitions effectively transition into her organization.
Tapping into her more than 30 years' experience across insurance, Ingraham's role involves helping these firms "realize the promise of what they were looking for" when they agreed to join One80.
"One of the things we talked about when I came on board was that my background is quite varied. I've done an awful lot of things and I've seen an awful lot of the insurance industry," she told Insurance Business.
She described her idea of a successful M&A strategy in a short phrase: Attention to detail with a light touch.
"We have only bought very successful organizations that have a strong growth trajectory. You definitely do not want to get in the way of that," Ingraham said.
"But you need to do everything the company needs to continue that growth trajectory; that's where the attention to detail comes in, because often there are a multitude of little problems that they have been living with that we can solve.
"You need to have the willingness to dig in and understand what it is that they need and to take all those problems off their hands."
Transformational power of M&As in insurance
For Ingraham, some of the biggest deals in insurance's recent history have opened her eyes to the transformational power of M&As.
Marsh's purchase of insurance broker Johnson & Higgins (J&H) in 1997 or ACE's acquisition of Chubb for more than $28 billion in 2016 were a few significant events that she found memorable.
"What was fascinating about it was the fact that I had been watching companies' growth through acquisition," Ingraham said.
"[Marsh's acquisition of J&H] was a blockbuster. It rocked my world and made me think about what kinds of combinations could we have in the insurance industry, what that could mean for the organizations and for the industry going forward."
"Over the years, the influx of capital has changed our industry, not just with these big blockbusters, but also for small businesses and all the insurance companies created after 9/11."
Do you have any thoughts about the insurance M&A market? Share them below.