Allstate employees volunteer for racial equity | Insurance Business America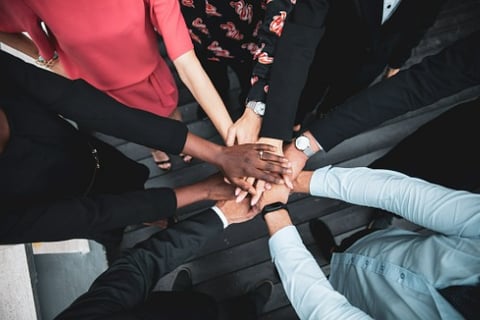 The Allstate Foundation has announced a partnership with Common Impact, a non-profit focused on skills-based volunteering. As part of the partnership, Allstate professionals across the country collaborated with non-profits on June 23 as part of the Allstate Foundation Day of Service to Advance Racial Equity.
During the day of service, Allstate Volunteers used their professional skills to help build the capacity of non-profit organizations – all led by Black, Indigenous or people of color (BIPOC) and/or with a racial justice mission. During a panel, DeNora Getachew of DoSomething.org and Myung J. Lee of Volunteers of America-Greater New York discussed how volunteer efforts can help BIPOC-led non-profits, which often suffer from a dearth of funding and resources.
"We are proud to work with The Allstate Foundation to pair employees' exceptional knowledge and skills of employees with non-profits that are doing critical work building a more equitable, just and inclusive society," said Danielle Holly, CEO of Common Impact. "This day of service will not only help build capacity in important operational and strategic areas, but will also serve to help build strong, lasting relationships between volunteers and the non-profits furthering important causes."
Read next: Allstate makes $300 million acquisition
Allstate volunteers spent the day working virtually with non-profits on areas including technology, strategy, finance, human resources, marketing and customer relations. Participating non-profits included:
Center for Racial Equity in Education (North Carolina)
Cleo Parker Robinson Dance (Colorado)
Code 2040 (California)
Community Music Center of Boston (Massachusetts)
Chinese American Service League (Illinois)
Lost Boyz (Illinois)
Essex County Family Justice Center (New Jersey)
Girl Trek (Washington, D.C.)
Youth Empowered Society (Maryland)
"Each of the participating non-profits has a powerful mission and is already accelerating community change," Holly said. "The goal – with the help of the Allstate team – is to emerge from this day of service with tangible, actionable approaches specific to each organization's needs. These Allstate experts spend a bulk of their time tackling vexing challenges around strategy, technology and other key areas where non-profits need support."
"These powerful organizations are on the front lines every day, working to accelerate equity in our society," said Francie Schnipke Richards, vice president of social responsibility and The Allstate Foundation. "While they often work quietly, we are proud to support their efforts and elevate their important contributions to our communities."