Benchmarking a 'great tool' for brokers serving non-profits | Insurance Business America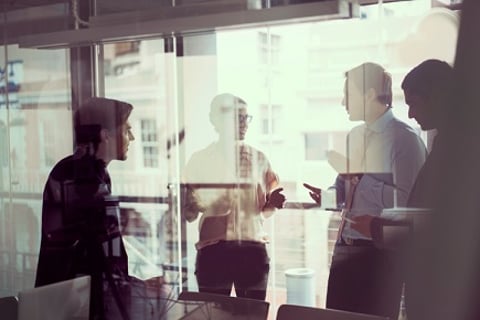 The commercial insurance market for professional liability, directors & officers (D&O) and employment practices liability (EPL) insurance is increasingly volatile and is influenced by wider cultural trends like the MeToo movement. Organizations, both for-profit and non-profit, face considerable challenges when navigating workplace liability trends – and they're relying on their brokers and advisors to translate their exposures.
D&O liability insurance is "one of the most important coverages" for a non-profit organization to purchase, according to Brian Lynch, senior broker and leader of the association/non-profit practice at Ames & Gough. One big claim and subsequent legal battle could wipe out a non-profit and take away their ability to carry out their original mission, whether that be helping others in need or bringing attention to important causes.
One misconception Lynch has noticed among non-profit organizations is that some of them, especially the smaller organizations, don't think they need lots of management liability or employment practices liability coverage because they might only have a few members of staff and they don't have any shareholders. However, claims and lawsuits can still be brought against non-profits by third-party vendors, donors or employees and so, in that sense, management and employment liability coverages are crucial purchases.
"I think benchmarking is a really great tool for brokers working with non-profit clients," Lynch told Insurance Business. "At Ames & Gough, we keep track of all our similarly sized and scoped non-profits and what insurance they're purchasing, and we take that information with us to every renewal or prospect meeting. By doing that, we're able to say: 'Here are your sales. You fit in with these 10 similarly sized non-profits, and here's what insurance your peers are carrying, including what limits and deductibles they're opting for.' I think that really helps non-profits understand their insurance needs. I often run into prospects that are way over- or under-insured and it's my duty as a broker to try and get them covered properly."
The amount of D&O and EPL coverage limits a non-profit should purchase depends entirely on their size, scope and risk exposures. In the past, some smaller corporations have chosen to share limits between their D&O and EPL coverages, but this trend has curtailed as organizations have become hyper-aware of their exposures amid cultural waves like the MeToo movement.
"The MeToo movement has really made our clients – both non-profit and for-profit – more aware of their insurance programs. All of a sudden, I started getting a lot more phone calls from clients asking if they have enough limits and if their procedures and their employee handbook are adequate. I feel like the MeToo movement has brought the exposures relating to EPL and D&O to the forefront of everybody's minds," Lynch commented.
"I've seen the MeToo movement translate into the insurance world in terms of how people deal with limits. Whereas in the past, some organizations chose to share limits between their D&O and EPL programs, now, more and more insureds are opting for separate limits. If a non-profit insured has $1 million shared limits between D&O and EPL, and they suffer a $700,000 EPL claim, then they would only have $300,000 left for the year, which is quite low when you consider the high litigation cost environment in the US. Again, this all goes back to benchmarking and showing insureds what one bad claim can do to their organization."
The challenge for brokers is to make insureds understand they may need to pay a bit more money in order to eliminate coverage gaps and get the right protection. Quick buck brokers who sell D&O and EPL policies with an emphasis only on price are at risk of "an ugly E&O claim" if the insured were to incur a loss, Lynch explained.
He added: "People trust brokers because we're the experts in insurance. I run into a lot of prospects that are under-insured and have coverage gaps that need addressing. However, nine times out of 10 they don't want to pay more to eliminate these gaps. As brokers, it's important we don't lose our integrity when trying to make a sale. My advice to any broker dealing with non-profit clients would be to not always strive for the cheapest policy. The number one goal is to make sure your clients are insured correctly and have no coverage gaps."