Blue-collar workers pay more green for auto insurance: Report | Insurance Business America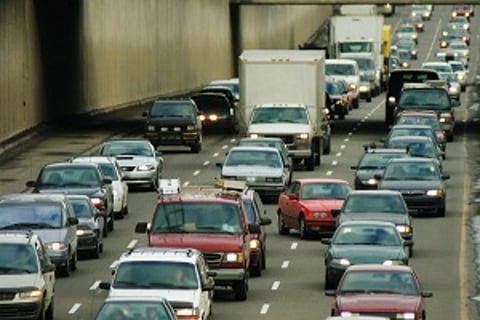 Your auto insurance clients could be paying up to 41% more in premiums if they work in a low-income occupation, or hold nothing higher than a high school degree. That's according to a recent industry analysis conducted by consumer advocate New York Public Interest Research Group (NYPIRG), which evaluated auto quotes from the seven largest insurers in New York.
According to NYPIRG, three of the five largest carriers used education as an underwriting factor when assessing premiums, and two considered occupation. The resulting algorithm means that blue-collar workers with less education pay far more for insurance than white-collar workers with a college degree, all else being equal.
To assess the insurers, NYPIRG ran insurance quotes for a hypothetical 30-year-old single woman. The researchers adjusted the woman's education and occupation to gauge the effect on her quoted rates.
Key findings from the research include:
• Geico would charge 19% more annually for a bank teller with a high school degree than for a bank executive with a college degree ($607 versus $511)—all else being equal. A high school graduate who worked in retail would pay 41% more annually than the same bank executive ($722 versus $511).
• Progress would also charge 19% more annually for a bank teller with a high school degree than for a bank executive with a college degree.
•
Liberty Mutual
did not consider occupation in its underwriting, but did consider education. It would charge a high school graduate 25% more annually than a college graduate ($2169 versus $1730).
The numbers even hold true when compared with disparate driving records. In some cases, a blue-collar worker with a clean driving record could still be paying much more for auto insurance than a white-collar worker with one or two moving violations, or even an at-fault accident.
"In those instances, occupation was weighted more heavily than actual driving factors," NYPIRG Campaigns Director Andy Morrison explained to
Insurance Business
. "And yet, we haven't seen data to suggest that correlation between occupation and driving records exist. Even if that correlation is there, it doesn't mean it's causal."
While the moral—and possibly even legal—implications of the underwriting practices could be called into question, for producers, the real lesson may be the importance of selecting the right carrier for blue-collar clients.
State Farm
, NYPIRG noted, considered neither education nor occupation in its underwriting practices.
"One of the key things people don't do as much as they should is shop around," Morrison stressed. "You may find some companies hold it against [a client] if they have a blue-collar job, and you may find a better rate by focusing in on these factors."
Morrison believes State Farm's leading status in the auto industry proves insurers do not need to consider potentially discriminatory factors in their rates in order to remain profitable.
However, similar research from the Consumer Federation of America shows that the underwriting practice is widespread in just about every state in the country. California, where insurer pricing is more closely regulated, is the one exception.
"I am convinced that the use of non-driving-related factors to raise rates for people with low-paying jobs and less education is unfair and should be tightly regulated, if used at all," said J. Robert Hunter, Director of Insurance for the Consumer Federation of American and former Texas Insurance Commissioner. "Auto insurance, which is required to be purchased by the state, should be rated on driving record, miles driven and other factors clearly related to the risk of driving."
You may also enjoy:
"The 7 most expensive moving violations in auto insurance"
"The top carrier websites in auto insurance revealed"
"New transportation trend could fuel auto sales"