Closing the liability gap on offering mental health resources | Insurance Business America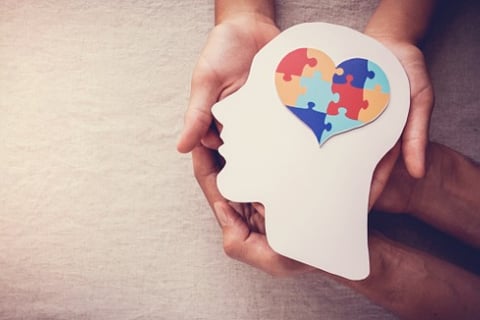 COVID-19 has not been easy for anyone, with individuals and companies feeling the isolating effects of a global pandemic. These effects have come in many forms, causing economic and unique emotional and mental strains for employees that have, in turn, rippled through businesses and organizations both large and small.
Although every sector has felt the impact of the pandemic both in the private and public sphere, Charity First Insurance has been particularly cognizant of the negative fallout of COVID-19 on the non-profit sector. In particular, it has focused on the mental and emotional strain on employees of non-profit organizations as well as the corresponding response by charities to address this issue with management and existing mental health professionals working within the non-profit sector.
Addressing the topic of risk management for the non-profit sector, Charity First Insurance has authored a whitepaper entitled Understanding Risk Management for Non-profits Offering Counseling and Mental Health Programs, outlining some of the liability issues that may arise when various charities try to increase their collective efforts to provide counseling and treatment services.
Read more: Download the Charity First whitepaper now.
With an increase in domestic issues pertaining to a drawn-out pandemic falling into the laps of non-profit counseling staff to address, non-profit organizations have had to expand existing counseling and treatment services to address heightened demand. This increased demand has been in play for non-profit counselors and mental health professionals working in charity organizations across the country.
Specific liability issues to consider helping protect non-profits
Charity First Insurance Services has pinpointed several areas that may leave non-profit organizations vulnerable to potential liability issues as some of these programs have been put in place quickly. Implementing services under increased pressure may not leave the necessary time to consider where specific vulnerabilities may arise during counseling and treatment program expansion.
Maureen Dyson, area executive vice president of Charity First Insurance, explained: "There may be reduced or rushed training of new employees which can cause mistakes to be made that create a liability situation for the organization. Additionally, organizations may struggle with staffing shortages which may lead to a strain on current employees."
Dyson pointed out that the consequences can leave non-profits open to potential liability concerns because this "leads to errors or omissions on the part of the professional staff. It's important to make sure that the non-profit organizations are insured not just for general issues, but also liability arising from counseling or professional services."
So how can non-profit organizations handle the demand for counseling services when dealing with issues that may lead to employee complaints and even the potential of lawsuits filed by distressed employees?
"There needs to be an established and comprehensive abuse and misconduct prevention policy firmly in place," Dyson stated.
"The most important element is to actually put together a written plan for how your organization is going to prevent, identify, report, and handle the potential for abuse or misconduct allegations."
To help achieve this goal, a non-profit organization should be using a multi-pronged approach, Dyson highlighted.
"Implementing regular and routine background checks, formal training for employees and volunteers, awareness training for clients where appropriate, utilizing open door or window policies, and implementing and enforcing guidelines such as a three-person rule that limit one-on-one exposure between employees and clients [is important]," Dyson pointed out.
Of equal importance, and part of the three-pronged approach that Dyson outlines in the Charity First whitepaper, is the need for a mechanism to handle these complaints when they arise. This will streamline the non-profit's ability to handle insurance and legal issues moving forward.
Mental health issues are not going away. Neither are domestic issues affecting non-profit employees. There is also more public awareness about the degree of mental health problems that do exist.
This increased public awareness is a compelling reason for non-profits to offer comprehensive counseling and treatment services. With the scope of these services broadening, it is now, more than ever, crucial for non-profit organizations to have insurance coverage to help protect them.
"Non-profits should check with their insurance provider to make sure they have adequate coverage and have implemented any recommended loss prevention guidelines. This will help to ensure they are able to continue offering such services in the long run," Dyson concluded.