Cyber-liability is a growing concern for nonprofits | Insurance Business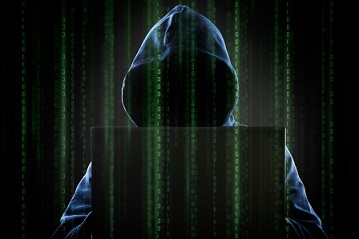 Any non-profit or social service organization that either has a computer network, handles confidential information, or collects and transacts with personal identifiable information is at risk of a data breach. This exposure has the ability to pose a significant financial threat to any non-profit or social service organization involved. Traditional insurance policies such as General Liability, Directors & Officers Liability and Crime Coverage, typically do not provide protection against a data breach. With the assistance of
NIF Group
's specialty division NIF Pro, we can secure a Cyber Liability policy to address this exposure.
Our carriers Cyber Liability Policies cover third party claims arising out of a breach of an Insured's network security or other private information including coverage for defense costs and fines/penalties for violations of privacy regulations. The policy also provides privacy breach response coverage that includes the costs incurred to respond to a breach. Privacy breach response costs consist of customer notification expenses, customer support and credit monitoring, public relation expenses, advertising and forensic expenses.
The policy forms include multi media coverage, business interruption coverage, extortion expenses and extortion monies as a result of a cyber extortion threat. Risk management services are included and provide current privacy state and federal laws, compliance materials, training tools and procedures to reduce exposures to a data breach and any third party lawsuits.
Coverage under the Cyber Liability policy is not just limited to a breach of an organizations computer network. Coverage is extended to include paper based data, portable devices (blackberry, lap top, Ipad etc.) and data that is in the custody of vendors, outsourcers or independent contractors.
Examples of data breaches involving non-profit and social service organizations:
An organization providing medical care and support services to people living with HIV/AIDS had an office burglary. An employee's laptop was stolen. The laptop contained a spreadsheet containing client names, date of birth, client status.
A public advocate group's website was hacked into and the hackers published a data base consisting of the names, addresses, telephone numbers, email addresses, medical conditions, domestic violence reports and other personal details.
An employee of a care donation charity left an encrypted data tape in his backpack that was left in his car. The backpack was subsequently stolen from his car. The data tape contained a 15 year history of names, addresses and social security numbers of donors.
An employee of a Jewish Community Service office was arrested for trying to sell names, addresses and social security numbers of Holocaust survivors for tax fraud purposes.
NIF Pro will assist agents and brokers in understanding all there is to know about Cyber Liability Insurance. Just like any organization, a non-profit or social service organization has the duty to protect personal and confidential information. As your value added specialty intermediary, we are not solely about obtaining a quotation for your non-profit client. As always, we are about explaining the risk and exposure in detail and describing ways that a data breach can occur.
This is a sponsored message from NIF Group.