Ensuring the fleet and driver safety of your nonprofit clients | Insurance Business America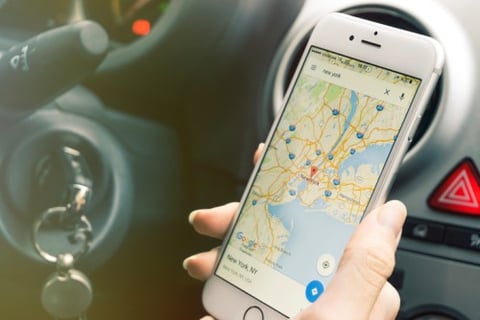 Job safety is critical and should be instilled as a mandatory practice - not a convenience - especially for all businesses and organizations with fleets.
In particular, nonprofit & social service agencies often lack the manpower for adequate supervision of employees, dedicated safety managers, and often are completely lacking formal safety training programs. GPS enabled vehicle and driver monitoring, however, can help the often under-funded and under-staffed organizations in identifying problem areas using data and reporting tools. This cost-effective technology solution now offers "Hi-End" capabilities that were once only attainable by larger organizations.
It's clear that fleet safety should be made a critical business value for all organizations with small to large fleets. If an accident occurs, nonprofit and social service agencies, like for-profit entities, can be held liable for negligence and be held subject to large workers' compensation claims and personal injury claims & lawsuits. Lawsuits can destroy any business, regardless of its profit status. There is also the human impact to consider when thinking about accidents that cause injuries to employees, clients, residents and the general public; however, when evaluating on a purely economic level the total cost of vehicle accidents can include: lost time by employees, lost time on accident investigations and reports by management, and increased insurance premiums.
Join more than six hundred insurance companies and brokers who have grown revenue and reduced costs. Download our free white paper to learn how Docusign can help you improve your customer experience.
A well-managed and safe fleet of vehicles can result in a more cost efficient organization and increased safety, among a myriad of other benefits. Most often, nonprofit and social services organizations run on an already "lean" operating budget so any cost savings related to fleet management and fleet safety are very beneficial to the health of the organization.
The use of GPS fleet intelligence in creating a safer fleet
By implementing a fleet management system, organizations provide a new level of safety, security and service to their employees, residents & clients. The GPS technology collects data such as speeding, harsh braking, vehicle maintenance scheduling status, and vehicle location from a hardwired GPS receiver installed directly on the vehicle that transmits collected data via cellular communication to remote users. While some may view technology that provides insights into driver behavior as an invasion of privacy, employees and organization management need to remember that this technology can help ensure the safety of all drivers. The technology can also be used to create incentive programs where employees are rewarded for safe driving behavior and adhering to safety regulations instead of being punished when they break the rules.
Fleet safety as a core value to the nonprofit & social service organization
While the slew of driver safety benefits are clear, there are other advantages to using tools to monitor and enhance fleet safety. These range from reducing the frequency with which drivers get lost in unfamiliar areas, to signaling the unauthorized use of vehicles and aiding in the recovery of stolen vehicles and equipment, to allowing for quicker emergency response, to reducing vehicle maintenance costs, to lowering insurance premiums and facilitating greater employee and client satisfaction. All of these factors combined provide peace of mind to organization management and create an overall "healthier" organization.
How can you help your insureds in achieving a safer fleet?
GPS fleet deployments promise increased safety, lower costs and more efficient operations. But achieving success is not easy. More than great technology, it takes an expert-guided process from a hands-on partner to turn data into lasting value.
Related stories:
4 dangers for a broker in the nonprofit space
Three top tips for brokers in the non-profit space