Falvey exec to compete in charity boxing match | Insurance Business America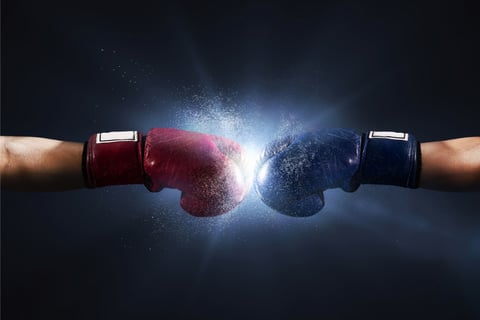 Falvey Shippers Insurance has announced its sponsorship of Haymakers for Hope, a charity organization that supports people fighting against cancer. Haymakers helps people train for and compete in a sanctioned charity boxing event to raise funds for cancer research, care, awareness and survivorship. In May, a Falvey exec will compete in a charity match in honor of his parents.
Falvey Insurance Group, parent company of Falvey Shippers Insurance, recently aligned the philanthropy efforts of its companies to causes related to their daily business operations. Haymakers for Hope is the charity of focus for Falvey Shippers because it holds personal significance for vice president Jay Jeanotte.
"Cancer has had a devastating impact on my family life over the last year," Jeanotte said. "My dad passed away in March 2021 after a hard-fought two-and-a-half-year battle with esophageal cancer. My mom, the epitome of a saint, showed equal toughness and was by his side every step of the way. Sometimes life isn't fair, though. Just a month after my dad's death, she was diagnosed with stage 4 esophageal cancer and tragically passed away in July. It all happened so fast and still doesn't seem real. The strength, courage and resilience both of my parents showed in their respective fights will continue to motivate me every single day for the rest of my life."
Read next: Falvey Insurance Group announces support for seafarers' charity
On May 19, Jeanotte will fight in honor of his parents in the Rock 'N Rumble XI Boston 2022 event, with members of the Falvey team in the audience. In addition to Falvey's sponsorship, Jeanotte has raised more than $52,000 for cancer research.
"We are honored to support Jay and Haymakers for Hope," said Jack Falvey, chief operating officer of Falvey Insurance Group. "Everyone at Falvey is rooting for Jay."