Farmers Insurance provides support to local military families in San Diego | Insurance Business America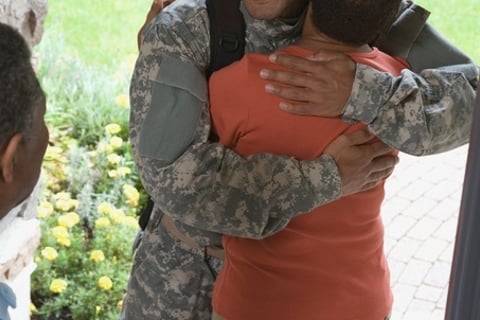 Farmers Insurance has shown its support to local servicemen, servicewomen and their families in San Diego, CA through a couple of generous donations.
The insurance company has given a refurbished van to active-duty Navy sailor Emiliano Martinez. Farmers presented Martinez the keys to the van during a special ceremony last week, and the vehicle itself was restored by local technicians as part of the National Auto Body Council Recycled Rides Program.
In addition, Farmers Insurance also donated $40,000 to support the Armed Services YMCA San Diego.
"It's an honor to be able to help give back to the brave men and women who have given so much to serve our country," said Farmers Insurance CEO Jeff Dailey. "Working with the Armed Services YMCA San Diego, as part of our work with the Farmers Insurance Open's Champions for Youth Program, allows Farmers to help make an impact on the local community and San Diego's military families."
Farmers executives, employees, agents, and even district managers also participated in the Armed Services YMCA's monthly Neighborhood Food Exchange to provide food and supplies to local military families.
A release noted that Farmers Insurance was founded by two First World War veterans in 1928, hence its wholehearted support for the military community.