Farmers teams up with VR company for training program | Insurance Business America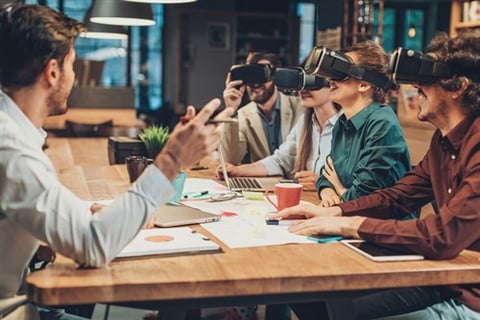 Farmers Insurance has announced a partnership with Talespin, a company that provides virtual reality and augmented reality products for businesses, to develop a VR training curriculum that focuses on simulating workplace conversations to help employees practice key interpersonal skills.
The first employee-communication training program that Farmers and Talespin are producing will focus on simulating vendor communication and communication with customers. The training modules are ultimately intended to improve the overall customer experience, Farmers said.
"At Farmers Insurance, technology is a constant investment driven by our commitment to improve the customer experience at every point of engagement," said Tim Murray, head of claims shared services at Farmers. "By implementing Talespin's virtual human training technology, we will enable our claims representatives to practice critical interpersonal situations and complement our current training processes, empowering our employees and continuing to offer our customers quality service."
Talespin's virtual human technology uses VR and artificial intelligence to simulate workplace conversations. Training scenarios built with the platform use virtual environments, speech recognition, natural language processing and realistic body language to simulate conversations.
"Executives today view soft skills as some of the most critical components of career success," said Kyle Jackson, co-founder and CEO of Talespin. "However, training nuanced skills like communication and active listening is a challenge. By using virtual humans and VR, employees now have a way to practice their most challenging workplace conversations. We're excited to continue our work with Farmers Insurance on training innovation by introducing this technology to their training practices."
Farmers previously teamed with Talespin to create a VR training program that allows claims representatives to practice home damage assessments.