Hank Watkins: Change is here — Embrace it | Insurance Business America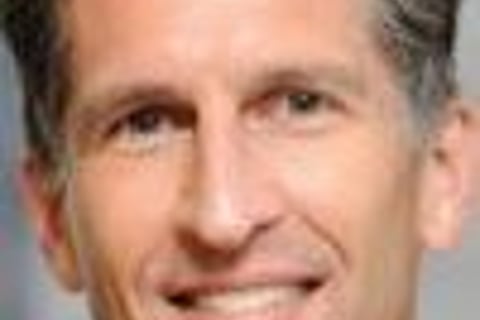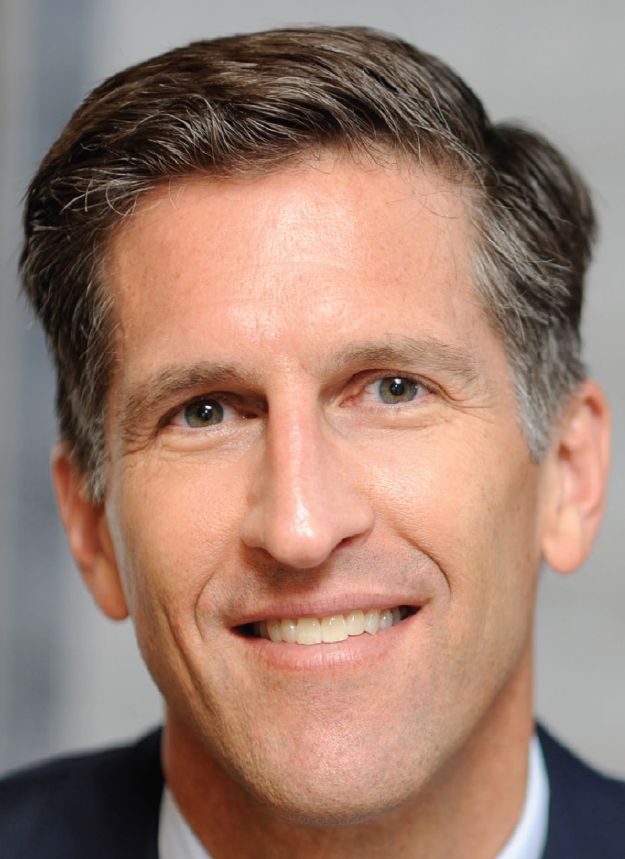 To Lloyd's US chief, the biggest mistake is standing still
From top to bottom, the industry must act "boldly" in the face of the fast-paced changes that define our times, says Hank Watkins, president of Lloyd's North America.
Property and casualty agents have to recognize and seize new opportunities—and undertake a clear-eyed re-evaluation of the long-term prospects of their premium base.
Large carriers need to move swiftly to take on the new risks that accompany evolving industries—and address other challenges such as security threats, changing weather patterns and even demographics.
STANDING PUT IS NOT AN OPTION
"One of the biggest opportunities [for the Lloyd's excess and surplus marketplace] is to reach out to the … retail folks," says Watkins. "Surplus lines is a great opportunity for them to provide a bespoke product to their customers."
But it has often been a hard sell as E&S can involve hard work and be a little more time consuming, he concedes—though change is coming.
Electronic exchanges that will allow the small retail agent "sitting in South Dakota to jump onto an electronic platform" and find E&S quotes are already evolving, says Watkins, who was named to his current post in 2009.
Consumers and retail agents can go soup to nuts online with car insurance purchases and there's no reason that can't happen in the commercial arena. "Watch this space in the next year or two," he says. "It's going to happen''—and open up opportunities for retailers.
But the outlook is not all rosy. Take driverless cars, for example.
"Think about what the personal auto insurance industry is going to be like in 10 years when cars are self-driving and you no longer have to worry about collisions as much," says Watkins. "That's billions of dollars of premiums that's going to be gone.
"I don't know when autopilot was first put in a jet," he says. "But if someone told you a generation ago that the pilot gets in a plane, pushes a button and the plane takes off and lands by itself, you'd freak out. But now we live that way."
And, predicts Watkins, we'll see that same perception arc with self-driving vehicles.
"If you are a personal lines guy writing home and auto and that's your future, I suggest maybe it's going to change a bit," notes the San Diego native. "Not this year, not next year, but [a decade] down the road. It's not here yet but we're all thinking about it."
FOR CARRIERS: A CALL TO ACTION
"There's a lot of excess capital in the market," Watkins says, citing estimates that there is $500bn of capacity in pension, hedge and other funds.
"My hope is that that capital can be used to help companies in emerging fields get more comfortable taking [new] risks by buying insurance" so they can build new industries, hire people—and grow global economies.
Insurers are traditionally very conservative but "there's got to be a way to become a little bolder," says the New York-based executive. And he's not alone in this mission of, as he puts it, "shouting from the mountaintops."
XL Group CEO Michael McGavick is vocal on the subject. "The insurance industry has to try to come up with solutions to the world's newest risks," he said at the 2013 Property Casualty Insurers Association of America annual meeting. "We must become more daring."
But not profligate. "We don't want to do stupid things with our capital, but I think there is a lot of room for innovation," says Watkins, pointing to cyber-crime insurance as a positive example.
The 2013 Lloyd's Risk Index showed that the threat of cyber crime rose from the 19th biggest concern in 2011 to third in a global survey of 580 top executives. "We're all affected by cyber risk," says Watkins, a University of California at Berkeley graduate. But the costs associated with insuring such risks are still not fully understood, and that makes carriers cautious.
Bolstered by a peek into history, though, Watkins maintains a bullish outlook on the lines and he expects the industry to eventually flourish writing cyber-crime policies. The space has parallels with employment practices liability in the mid-1990s, he believes. Back then "few companies really knew how to treat employees and there was a lot more discrimination based on race, sex and other things," Watkins says.
Practices began to change as it became clear that there was massive liability for employers, but it was initially difficult for insurers to understand the risk. Eventually carriers developed products— employment practices liability lines—that today are ubiquitous.
"I think that cyber ultimately could be very similar," says Watkins, who predicts a day when online crime policies—already the source of an estimated $1.3bn in US premiums in 2013 according to Betterley Risk Consultants—are commonplace. "Not next year," he says. "But I bet it's going to come."
NATURAL AND MANMADE CATASTROPHES
Understanding the trend toward more—and more severe—natural and manmade disasters is key for the industry, although Watkins sounds a note of caution against making assumptions. "Are we living in a riskier world?" he asks. And if so, "Compared to what? If we were in a covered wagon trying to cross the continent … we would probably think the world was pretty risky."
So in an effort to remain evidence-based in assessing changing risk parameters, Lloyd's convenes an Emerging Risk Panel about once a month in London and brings together underwriters, academics and other experts to identify new and changing global liability factors. They call it "horizon scanning."
"And we ask, 'What are the new risks coming down the pike?'" Watkins says.
It is this empirical approach that Watkins—who credits his years of rowing in college with honing skills that set him up for success—believes will best guide carriers as they chart a path through the planet's evolving risk parameters.
LESSONS FROM SPORT
Watkins, who graduated from college in 1980, spent much of his undergraduate time on the water with an oar in his hands.
It was transformative. "If I had to pick one activity that set my world view, it had to be rowing," he says, citing the long hours—he rose at five o'clock every morning to make it to practice—and the intense teamwork needed to propel a racing shell. The experience fostered a capacity for hard work and an appreciation for accountability. "Rowing is a metaphor for my life," he says.
Watkins' coach, Steve Gladstone, instilled key tenets he still leans on. "As Steve would always say, 'If you're three boat lengths ahead, make it four,'" because you never know what snags loom ahead.
"Hank was a really thoughtful, sturdy young man," remembers Gladstone, who today is head crew coach at Yale. "Mature beyond his years and a great team guy."
Watkins brings that team-first approach into his work week. "We have offices [in six cities across the country] and every Monday we get together on a call. There are no stripes [meaning rank], even though I'm the president. Everyone comes prepared and everyone contributes and we're all accountable to each other."
Watkins brings that team-first approach into his work week. "We have offices [in six cities across the country] and every Monday we get together on a call. There are no stripes [meaning rank], even though I'm the president. Everyone comes prepared and everyone contributes and we're all accountable to each other."
The lessons learned as a young man inform Watkins' efforts to inspire a new generation of underwriting professionals, and he devotes significant time reaching out to university students and speaking on campuses.
His message: "Come to the E&S space and build specialty products. … Insurance is a fascinating industry. You can learn a lot about lots of new businesses."
But it is an uphill battle. Demographically we're on the "back end," he says. "There are a lot people retiring and we don't have the right number of 20- and 21-year-olds coming into [the field]. We all wrestle with how to make it more attractive to young people. It's a challenge to get the best and the brightest."
HANK WATKINS: PERSONAL FILE
AGE
54
ROLE
Oversees the Lloyd's operations in Atlanta, Boston, Chicago, Frankfort, Kentucky, Los Angeles, New York, the US Virgin Islands and Canada. In 2012, Lloyd's North America accounted for $12.3bn in premiums—35% of the Lloyd's global total.
CAREER
A 30-year industry veteran with stops at
Chubb
, Barney & Barney, Johnson & Higgins,
Marsh
and HRH. Started current role with Lloyd's in 2009.
EDUCATION
BA from the University of California at Berkeley. Studied at the Wharton School.
FAMILY
Married with two sons in college and one still in high school. Raised in San Diego and today lives in Connecticut.
FAVORITE SPORTS
Skiing and golf. ("I can't hit the ball as far as my boys these days")
LOOKING DOWN THE LINE WITH HANK WATKINS
E&S EXCHANGES
A dramatic shift. Retailers who today face daunting logistical hurdles to placing surplus lines will soon easily access surplus quotes online.
"Watch this space in the next year or two. It's going to happen"
COLLISION PREMIUMS
They'll crash. Self-driving cars will drastically reduce the rate of collisions—and the need for billions of dollars in premiums.
"It's not here yet, but we're all thinking about it"
DON'T GET LEFT BEHIND
Inertia kills. Insurers have to get "bolder" to help new industries develop by underwriting some of their risk. If not, the businesses will move ahead anyway and leave insurers empty-handed.
KNOW YOUR HISTORY
It repeats itself. Thirty years ago insurers didn't grasp employer risk. Now everyone carries employment liability lines. Cyber-crime lines fit this head-scratcher to ubiquity model.
"Not next year. But I bet it's going to come"
GENERATION NEXT
Are demographics destiny? If so, the industry needs a boost. An aging workforce is retiring and young talent is scarce.
"It's a challenge, but imperative, to get the best and the brightest"