How CSAA is looking to wildfire prevention | Insurance Business America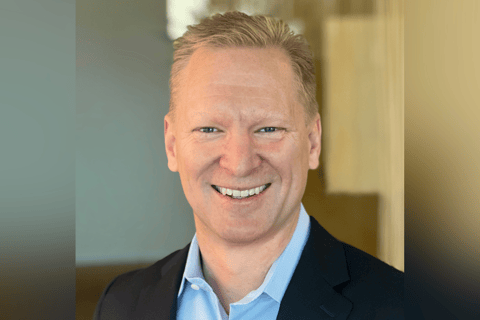 For insurers and brokers, the persistence of climate-related incidents provides great anxiety about how destructive the next event will be and the magnitude of claims that will occur in its wake. California has experienced a phenomenon of news-making wildfires that has affected biodiversity and natural resources, while also transforming once habitable neighborhoods into charred rubble.
In response, CSAA has announced an injection of $25 million into the California Wildfire Innovation Fund, intended to aid in lessening the burden of natural catastrophe claims by proactively focusing on risk management endeavors. Insurance Business spoke with Jeff Huebner, executive vice president, chief risk officer at CSAA (pictured) and Gordon Vermeer, CFO, Blue Forest — the organization CSAA that has partnered with — about this initiative's investment opportunities, how it will stimulate a vital economy and the efforts to provide a positive impact on the community at large.
A worthwhile investment
"We're here to help AAA members and policyholders protect themselves and recover from catastrophic events." Huebner said, which, in the age of frequent environmental devastation, is more relevant than ever.
The contribution also has various risk management benefits that are strategic on a business and ecological level. Helping finance the California Wildfire Innovation Fund allows CSAA to invest in a cause that will provide an economic benefit in both the short and long term. Through its involvement with Blue Forest, Vermeer said the intention is "to put that money into companies mitigating these disasters and earn a return while also producing all these social and environmental impacts."
"Then, we return that capital to CSAA and the other investors," Vermeer said.
"The health of forests impacts literally every person in the state and every industry even if they don't know it; there's a reason that these businesses, including CSAA, recognize the value of this type of work in reducing wildfire risk and just protecting the economy of the state."
Furthermore, Huebner said that by getting "the forest ready to a more natural and healthier ecological state, it's better prepared to withstand a wildfire when it comes in and actually use it to thrive."
"Fire is a natural part of the forest ecosystem," Huebner said. "But we as humans have stymied that for the last 90 to 100 years by trying to put out fires as soon as they occur."
"We've deliberately allowed the forests to build up to a point where they're overgrown and need to be fixed."
Lessening the severity of these wildfires will also limit the prevalence of complex claims that have proved to be particularly burdensome for insurers and insureds alike.
The health impacts of wildfire smoke don't dissipate once the smoke does. 🩺

But do our concerns about health impacts disappear once the skies clear?

Check out this month's #ScienceCorner on risk perception and preparation by Signe Stroming below. 👇https://t.co/AfLrTP29bU

— Blue Forest (@BlueForestConsv) March 2, 2023
Creating a thriving economy
Another benefit of reforestation and remediation is the ability to build and sustain an industry that will generate purposeful job opportunities.
"While our contribution may only be for several years, the prospects afforded by this investment will linger for a lot longer," Huebner said.
"Right now, there's a missing link in the forest remediation chain, and that's where we're coming to help and provide resources to work on the excess biomass that comes from these projects."
Woody biomass, while a natural part of a forest's ecosystem, can increase the severity of a fire when it is available in abundance. This fund will create opportunities to remove and transport this excess, where it can then be taken to a plant or a bioenergy facility to process the substance as an energy substitute or a soil amendment.
Within the last two decades, there has been a decline in economic activity in rural parts of California, and funding is intended to help it rebound to a more prosperous state.
"It's a really exciting opportunity to have climate action go hand-in-hand with rural economic revitalization and bring back those quality jobs," Vermeer said.
Envisioning a more sustainable future
The outcome of environmental disasters is far reaching in several areas, whether being victim to irreparable damage to physical property or the concerning health implications of excess smoke inhalation.
Being proactive in alleviating the stress of climate change will impact more than just policyholders with CSAA but will consider a broad swath of the population who will stand to benefit from eco-conscious efforts.
"We want to move upstream and bring benefits to California's communities to help elevate the quality of life for humans and nature alike," Huebner said.
"Insurance companies like us have billions of dollars that we can choose to invest."
"What we want to do is invest some of our assets in a way that is strategically aligned with who we are as a business."