IICF dinner raises $1.14 million for charity | Insurance Business America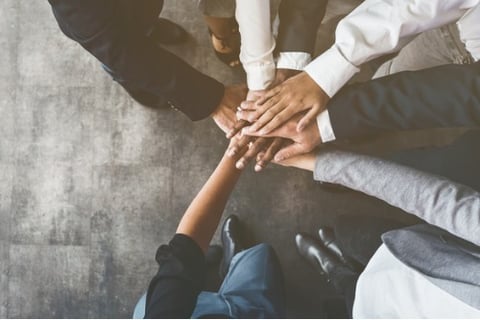 The Insurance Industry Charitable Foundation (IICFS) raised $1.14 million at its 13th Annual Northeast Benefit Dinner, held December 11 in New York City. More than 700 insurance professionals attended the event, which was held in support of non-profits serving the New York tri-state region. The event has raised more than $9 million for local non-profit and charitable organizations since 2007.
"The insurance industry has touched thousands of lives through the IICF grant program that is supported by this annual Northeast dinner," said Betsy Myatt, executive director of the IICF Northeast Division and vice president and chief program officer. "The dinner has become a holiday tradition and is truly a celebration of the work of the industry every day of the year – and of the generosity that is so well-illustrated by this event where everyone is pulling together through IICF for the greater good of our communities."
US Women's Soccer champion and Olympic gold medalist Mia Hamm and 60 Minutes correspondent John Dickerson spoke at the event. Both Hamm and Dickerson spoke about how charitable giving and philanthropic efforts had affected their lives. Hamm accepted a grant to support the Mia Hamm Foundation, which raises money for those in need of bone-marrow or umbilical-cord blood transplants and supports athletic programs for young women. Dickerson accepted a grant on behalf of Covenant House, which provides housing, support and educational services for homeless youth.
During the event, IICF presented its "Double I" Award to Markel Corporation. The award recognizes an organization that has served as a philanthropic leader through its influence on the insurance industry and its impact in the community. Anthony F. Markel, vice chairman of Markel Corporation, has a long history of personal and professional philanthropy, including his leadership of the City of Hope's Power of Hope campaign, which raised $1 billion to fight cancer.
"At Markel, we have a role as corporate citizens to support our communities," Anthony Markel said. "From top to bottom, we believe that all successful companies have a philanthropic responsibility to prioritize the health of their communities. Receiving the 'Double I' Award from IICF is an honor and recognition of our commitment to serve those around us. We hope our efforts will inspire the next generation of insurance leaders to put their communities first.
The dinner also featured speakers from Operation Healing Forces, a non-profit founded by Anthony Markel's brother, Gary Markel.
IICF's Northeast Division 2019 grant recipients include:
Community grants
The Ali Forney Center
The Ana Grace Project
Center for Safety & Change
The Child Center of NY
Children's Health Fund
Covenant House International
Freedom House
Friends of Karen
Fulfill
Mia Hamm Foundation
Operation Healing Forces
Table to Table
Local grants
Boys & Girls Clubs of the Capital Area
David's Refuge
Filling in the Blanks
Hope House
Mechanicville Area Community Service Center
Open Arms Rescue
Person-to-Person
Push to Walk
Ronald McDonald House of the Greater Hudson Valley
Veterans Yoga Project