IICF establishes Hurricane Ian Relief Fund | Insurance Business America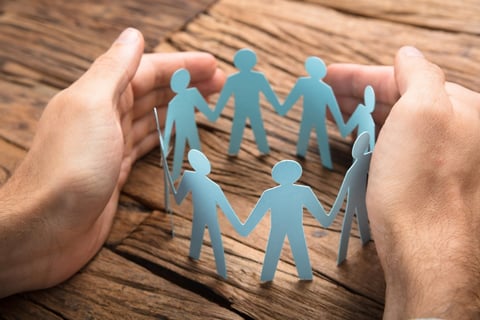 The Insurance Industry Charitable Foundation (IICF) has announced the launch of the IICF Hurricane Ian Relief Fund to support those in need in the aftermath of Hurricane Ian. Funds will benefit Team Rubicon, a non-profit providing emergency response and relief throughout areas impacted by the storm, and SW FL Emergency Relief Fund, a fund that provides support to non-profits and people in areas experiencing immediate need.
Through these non-profits, IICF will be able to provide funds for recovery support, temporary shelter and basic necessities, as well as non-perishable food, toiletries and diapers for children impacted by Ian. to donate, visit the IICF website here.
"As tens of thousands of Floridians struggle to recover from the devastation of Hurricane Ian, we as an industry are moved to support those impacted through charitable giving," said Bill Ross, CEO of IICF. "The insurance industry is rooted in helping others at their time of need, and through the IICF Hurricane Ian Relief Fund, we can band together to do even more – to provide much-needed donated assistance and supplies to our communities."
In concert with the IICF Hurricane Relief Fund, the IICF Southeast Fill the Truck food drive will support hunger relief in Florida through Nov. 10. Funds and items donated to Fill the Truck will be delivered to Hope Helps, the local non-profit partner for the food drive. Monetary donations can be made here. To purchase items on the non-profit's list of needed items, click here.
Read next: IICF Midwest raises more than $500,000
In addition to direct contributions, the IICF is encouraging people to share the announcement on social media to raise awareness of the fund. The organization also recommends directing contributions through IICF.
"This allows us to make a bigger impact by working together, and more accurately track industry giving," IICF said.
IICF has raised $2.3 million over the past few years to benefit non-profit organizations providing disaster and pandemic relief across the US and UK. IICF has also contributed more than $42 million in community grants throughout the US and UK.