More than making money | Insurance Business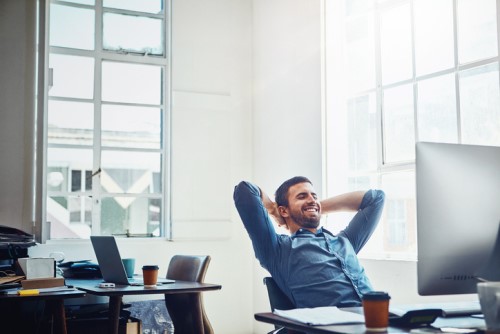 For the majority of non-profit organizations, finding the best insurance policy is low on their list of priorities. Agencies that deliver food to the elderly, provide protection for at-risk youth and run essential community programs all tend to have bigger, more pressing issues to deal with on a daily basis. But that doesn't mean insurance policies aren't crucial for non-profit and social services agencies.
In fact, due to the complex and very human nature of their operations, non-profits often have more severe risk exposures than the average company. The breadth of services they provide also adds a layer of complexity from an insurance standpoint. As Pamela E. Davis, founder, president and CEO of
Non-profits Insurance Alliance Group, explains, non-profit organizations, particularly charitable ones, rarely provide just one service. They tend to be complex organizations that have a lot of inter­action with fragile populations and operate on very thin margins.
"Non-profits provide services to fill vital needs in a community and typically must find a way to provide those services at the cost the government or donors are willing to 'pay', rather than charge a fee to the beneficiary for the true cost of these services," Davis says. "Also, a large portion of non-profit risks have a habitational component, with the attendant complexities that come with 24/7 operations. Insuring these sorts of risks, which include lots of volunteer labor, requires a highly efficient and focused underwriting process."
Essential coverage
Non-profits have a wide range of risk expo­sures, and most insurance policies designed for the sector reflect this. Some of the key coverage features include commercial general liability, volunteer accident, property, social service professional liability, employee benefits liability, non-owned/hired auto liability and employee dishonesty.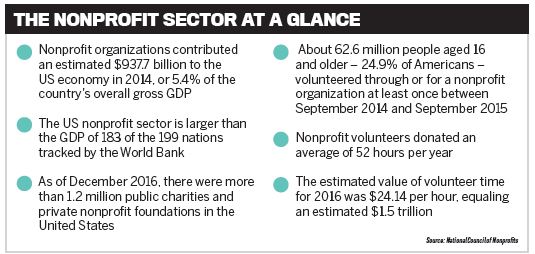 There are also various add-ons, enhance­ments and stand-alone policies that certain charities and social service agencies will need. Any non-profit that deals with the elderly, developmentally disabled people or chil­dren, for example, should have some form of abusive conduct or sexual molestation coverage in place.
"It is a third-party coverage that comes into effect if an individual, or the organization itself, is brought into a lawsuit related to sexual abuse allegations," explains Rekha Schipper, presi­dent of Tangram Insurance Services.
For brokers and agents, getting a true sense of the client's exposures is critical. A founda­tion full of employees using computers in an office will probably will not require sexual abuse coverage. But if there is any contact with vulnerable populations, it's a policy that should be a top priority.
Directors & officers is another important add-on that all non-profits should know about. There's a common misconception that, because they are not public or for-profit organizations, non-profits don't have the sort of D&O expo­sures that require coverage. That could be a costly mistake, Schipper says.
"One in 100 non-profits have a claim filed under their D&O portion, and that might not seem significant, but the average cost of a claim could be upwards of $30,000," she says. "For a small non-profit that is strapped for cash, that's a large amount of money. Having D&O coverage in place is also an effective recruit­ment tool for attracting directors and officers. Most people on that level will not want to put their personal assets at risk to serve a non-profit, so it is important to have the coverage."
Cyber coverage is becoming increasingly crucial for non-profit organizations. Many social service agencies and charities hold data deemed private by HIPA legislation, and a leak could lead to a catastrophic financial loss. Cyber insurance is available as an add-on or stand-alone, and brokers should do their research to find out what their clients need. Add-ons typi­cally provide a low limit of coverage specifically for data compromise, Schipper warns. She advises brokers and agents to seek out stand­alone policies that also cover for bodily injury, a feature many policies omit.
"Say you have a person at a drug and alcohol treatment center who has his or her information leaked, and their employer finds out and it puts their job in jeopardy. If that person commits suicide and the family sues, under most cyber policies, the non-profit that suffered the cyber breach is not covered," Schipper says. "There are many unintended consequences that can arise from a cyber breach. We have clients that hold the personal data of children, the elderly and those with severe developmental disabilities. It's so important for this niche."
Start small
There is no 'one size fits all' solution for non-profits; it's a market segment that requires time and attention. Brokers and agents who work in the space need to be able to find the right coverage for everything from large social service agencies and museums to food banks and agencies providing in-home senior care.
Many non-profits have a reputation for being more risky than other organizations, but Davis says this is unjustified.
"In fact, most non-profits are experts at their mission and pose a significantly smaller risk than expected," she says. "Often, brokers only want to work with large non-profits and all compete over a small pool of organizations. Eighty percent of charitable non-profits have annual budgets of less than $1 million. Quite a few savvy brokers have recognized that small and mid-si-zed non-profits can be quite loyal and very much appreciate building relation­ships with brokers that last decades."
Competition among carriers in the non-profit insurance space is more intense than it's ever been, Davis says. Commercial insurers have witnessed the success enjoyed by specialty insurers and want to take their piece of the pie, but this elevated number of players in the space isn't necessarily a positive. Certain insurers have jumped into the non-profit sector without the knowledge or expertise needed to successfully underwrite and price policies.
"We refer to these insurers as 'naïve capital,' and quite often these insurers will stay in the non-profit market for only a few years," Davis says. "They will typically underprice the busi­ness, which leads to market instability because they suddenly pull out of the market because of poor results."
In addition, she says, "there are geographic jurisdictions and certain types of risk, such as the care of foster children and other children at risk, including some residential programs, where we see market constriction and some carriers in this space pulling out of classes and geographic areas that appear to be more risky."
For brokers and agents hoping to gain a foothold in the non-profit space, Davis recom­mends learning the coverage forms and taking the time to develop a rapport with the under­writing and claims staff at carriers. She also urges brokers and agents to take advantage of training opportunities offered by carriers.
"Also, remember that the non-profit sector is made up primarily of small organizations," she says. "If you limit your work to only very large organizations, you will be missing the vast majority of this sector, and missing out on meeting a lot of great people doing wonderful things in your community."