Next Generation: Dealing with the rural factor | Insurance Business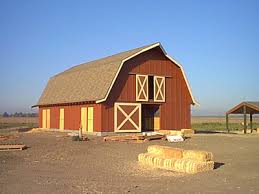 When
Insurance Business America
asked readers their biggest challenge in recruiting young talent, nearly 10% of respondents said the answer could be boiled down to the old real estate motto: location, location, location.
These small-to-midsize agencies say that as a rural, small town operation, they lack the appeal of an agency in a big city like Boston or New York. Consequently, they have an added layer of difficulty in finding new hires—especially those coming straight of a four-year university or RMI program.
To combat that problem, Dottie Chalmers Cutter—vice president of operations at Chalmers Insurance Group in Bridgton, Maine—started to shift her gaze toward those even younger.
"Where I think I've been most successful is in building a great relationship with our local high schools, including one that is my alma mater," Chalmers Cutter says. "I sent out letters to all the business teachers in the area asking if they would be interested in my coming in and doing a presentation on insurance as a career opportunity. Students have come up to me afterward and asked to intern, and that's just the result of a simple presentation."
Chalmers Cutter has since gotten involved with Project InVEST, a 501(c)(3) that promotes insurance literacy and career awareness in high schools, and seven employees with her agency are a direct result of her participation in the program.
Further south in Nashua, N.H., Eaton & Berube Insurance Agency's Beth Needham has also had success working with Project InVEST and the local high schools. In order to cast an even wider net, however her agency makes a point to get involved with community non-profits and the local chamber of commerce.
That's how they found their latest hire—a young journalism student who was looking for her first entry-level position. Today, that student is employed full-time with Eaton & Berube, building up their social media presence and widening their potential client base.
"You get involved in these organizations and learn about people and they learn about you," Needham says. "Those personal connections are how you build your business—especially for rural agents—so it's natural that you would build your staff the same way."
Still hitting a dead end? At Work at Home Vintage Employees, CEO and president Sharon Emek says remote solutions are some of the best options for rural agencies.
"Today, you can work from anywhere. Certain industries lend themselves to remote work, and insurance is one of them," says Emek. "After all, you can't always find talent in your backyard and you can't just move your business to follow that talent."
WAHVE specializes in matching older, retired workers with agencies in need, but Emek says the lesson is universal. After a few years of employment, even relatively younger staff members can start working from home effectively.
"In an agency office, there is a lot of process work so outsourcing some of that, or having people work remotely, is actually more advantageous," she says.
You may also enjoy:
"Ohio takes proactive approach to recruiting"
"The insurance agent of the future"