Non-profit calls for insurance premium surcharge | Insurance Business America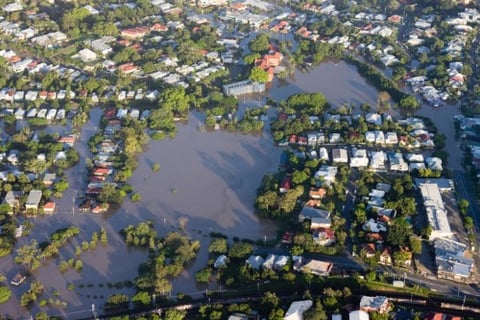 A report published by the non-profit Regional Plan Association (RPA) is calling for a new tristate commission that would help the regions of New York, Connecticut and New Jersey deal with the risk of flooding – a commission that would be fueled by surcharges on property insurance premiums.
The non-profit hopes that this new commission would have the authority to select and pay for flood mitigation projects.
Celebrate excellence in insurance. Join us at the Insurance Business Awards in Chicago.
According to RPA, a coastal commission would ensure that there is a consistent approach to the flood threat among the three states. The non-profit said that by 2050, two million tristate coastal residents are at high risk of flood – double the number of those currently at risk in the tristate area.
The non-profit said that the region's response to climate change has been "slow, sporadic, underfunded and uncoordinated," due to the numerous and confusing levels of government involved.
Learn more about flood insurance at the Future of Flood event being held in Miami, Florida on November 16. Click here for more details and to register.
The report said that the new commission would oversee 3,700 miles of coastline where the infrastructure has often decayed.
"Restoring wetlands, building sea walls, raising buildings, retrofitting infrastructure and buying out vulnerable homeowners are among the actions that 167 coastal cities, towns, villages and counties will need to consider and find the resources to implement," the RPA said.
The RPA recommended that scientists and elected agency officials from all levels of government would run the commission.
"We'd want to make sure that the state, counties and localities feel they have good representation on the Commission," RPA vice-president Robert Freudenberg told Newsday.
Related stories:
Lloyd's, insurer to host comparison of US flood models
Want more private flood insurers? Increase federal rates