Non-profits facing hoard of new challenges amid COVID-19 pandemic | Insurance Business America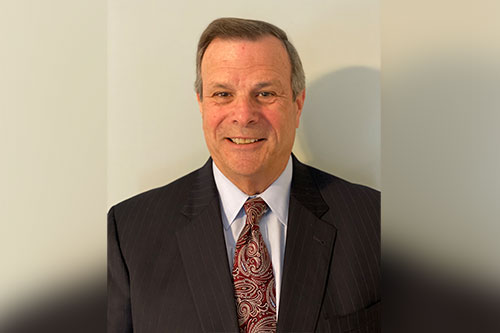 These are trying times for non-profit organizations in the United States. As the COVID-19 pandemic continues to sweep across the country, non-profits are facing a complicated hoard of brand-new challenges.
How do they continue to provide essential services to vulnerable groups in the population while also following state-mandated physical distancing guidelines? How do they pay their bills or pay their employees if they're forced to close their facility for an extended period of time? How do they secure idle properties? And, how can they transform their businesses in order to offer their services virtually? These are just some of the questions that non-profit organizations and their insurance partners are combing through as the coronavirus situation evolves.
As non-profit organizations either completely shut down or dramatically curtail their operations, their risk profiles are going to change, according to Jim Scardino (pictured), president, AmTrust Nonprofit division at AmTrust Financial. With less footfall on-site, employees working fewer hours, and lower mileage driven in organizational vehicles, some of their exposures are going to reduce quite significantly.
"At AmTrust, we've tried to accommodate those realities in a number of different ways," said Scardino. "We're able to adjust the exposure base mid-term in their policies. For example, on the workers' compensation side, we can either adjust the payrolls or put organizations on a pay-as-you-go (PAYO) basis so they only have to pay premium for the payroll that they expend. Similarly, we're able to adjust the size of the commercial auto fleet so that it attenuates the part of their premium related to auto. We can also do similar things for liability coverages. If a non-profit's programs are completely suspended and they're no longer creating the liability exposure, we want their premium to reflect that."
Read next: Two thirds don't understand how insurance covers COVID-19 — study
There are some non-profit organizations whose funding will remain a little more secure than others throughout the COVID-19 crisis. This parallels industry and the wider economy, so the larger organizations providing essential health and human services are more likely to survive this situation than their smaller non-essential counterparts. Larger entities may have federal or state grants that will continue amid the coronavirus, while smaller operations often don't have a fund balance built up and are dependent on funding sources that aren't necessarily guaranteed.
"We insure non-profits of all stripes at AmTrust," Scardino told Insurance Business. "Our smallest clients might pay an annual premium of $500 or less, while our largest clients pay up to $4 million in annual premium. So, we're going to have clients with different experiences of the coronavirus pandemic, and we will work with them to meet their needs individually. We rely a great deal upon the readings that their insurance agents have. This really underscores the importance of a non-profit organization working with a professional agency or brokerage that understands their needs, their situation, and has good relationships with insurance carriers. We're fortunate at AmTrust that we have a lot of partners who fit that bill."
Often in times of crisis, there's a tendency for businesses to panic and think: 'We're in a crunch and our cash flows are constrained. We need to find ways of conserving, so maybe we should do something radical with our insurance coverage.' It could be argued that's particularly relevant to non-profits, especially smaller organizations whose cash flow is very unstable. This is once again where insurance agents can provide value, according to Scardino.
He said: "It's important for agents to make sure their clients understand that they still have exposure even though they're not using a facility as much as they did in normal times. They still have the facility, which, if left idle, has its own set of risk-related issues. At times like this, it's important not to throw everything out because exposure still exists. We are going to come out of this pandemic, and we need to be ready for when that time comes.
"AmTrust is a specialist in providing insurance and risk management advice for non-profits. We encourage our agency partners to utilize what we can provide and then be the conduit to their clients. Too often, the transactions between the broker and the company are about pricing, risk selection, billing and so on. That's a given. I think the most important thing now is to stay in good communication with your carriers, both from the standpoint of: 'Tell us what you need,' but also from the standpoint of telling us what you see and hear. We're all in this together, and that's underscored in the relationships that we have."