Risky bare-bones plans could cut client healthcare costs | Insurance Business America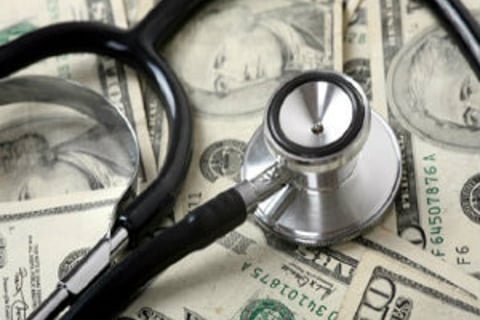 One of the aims of the Affordable Care Act is to eliminate insurance plans that offer skimpy coverage at slashed rates. However, a loophole in the law is allowing the trend to continue and—as commercial clients groan under their increased financial burden—producers are considering a risky new strategy to help them cut costs.
The plan is this: Offer one, comprehensive plan that complies with ACA requirements while offering several more bare-bones, "fixed-indemnity" plans at a lower rate. Due to the much more affordable premiums, employers expect workers will opt for the fixed-indemnity plans, thus saving the company a significant amount of cash when monthly payments come knocking.
Employees who pick the fixed-indemnity plans may still face the individual penalty for not having "adequate" health coverage, but many proponents of this approach note that the cost to workers is still less than coverage through an ACA-compliant plan—the expense of which would largely be filtered down to workers.
In this scenario, employers skirt government penalties while saving money and providing workers with at least some form of health coverage. In fact, the approach seems so seamless that Mark Brown, president of M. Brown & Associates, has already seen many clients consider it and many insurers capitalize on it.
"I believe there's an underground group of insurance companies trying to create policies that are basically supplements, and businesses can buy them alongside an [ACA-compliant] plan in lieu of paying the $2000 penalty," Brown said. "I've heard employers who buy these plans say, 'I just saved myself 1400 bucks per employee; I can't be penalized.'"
However, Brown doesn't endorse the strategy.
"I think it's a lousy thing," he said. "The purpose of the law is to get everyone covered. The business needs to survive, but these types of plans should be put out of business."
John Cogan, Jr., an associate professor of law at the University of Connecticut School of Law, also believes the strategy is a hazardous one. If clients are unhappy with the fixed indemnity plans down the road, or if they purchase the policies without full awareness of what they cover, producers could be in for some vicious E&O suits.
"Employees will either buy these cheaper policies knowing they will incur the penalty or—more likely—will purchase these policies thinking that they are buying compliant coverage, which will result in an unexpected penalty," Cogan said. "Thus, disclosure is important."
Instead of risking an expensive lawsuit, Brown believes allowing employees the option of creating health savings accounts (HSAs), along with the option of an ACA-compliant plan, is the best choice for lowering client costs.
"I'm very big on [HSAs]. I believe they really make sense for the client and employees," he said "Unfortunately, most people don't give it a chance. They think they're being cheated, but they're really saving money in the premium to cover the deductible. Once they get used to it though, I think it's good."