Single agent password for multiple carriers in the works | Insurance Business America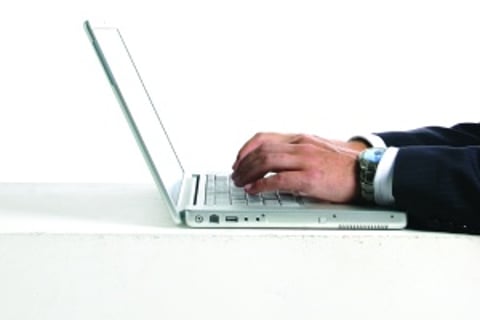 An industry nonprofit is aiming to save independent agents from drowning in sticky notes, spreadsheets and endless password combinations.
SignOn Once, powered by ID Federation Inc., aims to provide agencies with just one login and password to access multiple carrier partners and perform transactions like quoting, submission and account management. The tool will save time and money, as well as decrease an agent's risk of E&O events, says Top 'O Michigan president and ID Federation volunteer Brian Bartosh.
Bartosh estimates his own agency of 30 employees has at least 1,200 password and username combinations—something that drags down productivity and causes snares following staff changes. It's why he started volunteering with the non-profit and eagerly looks forward to industry adoption of SignOn Once.
"In terms of workflow challenges, one of the biggest stumbling blocks is the number of user and password combinations required for verification," Bartosh said. "Our agency tried a number of different things to save time, including non-expiring passwords or programs that remember passwords. However, those passwords are tied to the machine and if someone ever leaves, you have to worry about deactivating all of that. It can sometimes take two weeks just to clear up after an employee leaves."
The result is endless spreadsheets and sticky notes filled with sensitive information, some of which is updated every 45 to 60 days. The process is "really non-productive and non-revenue generating," says Bartosh, and also leaves agents exposed to legal action if their passwords—and consequently sensitive client information—are ever compromised.
SignOn Once provides the most valuable solution. Characterized as a trusted relationship between agencies and their carriers, SignOn Once allows an agency unlimited access to all participating carriers with just one logon ID.
Interested agency users will receive a unique identity token based on their credentials, which is then certified for authenticity and used to facilitate ongoing access between each SignOn Once carrier site or solution provider.
Bartosh estimates the tool will save 20 to 40 seconds per transaction, "which equates to a sizeable amount of savings."
The first version of SignOn Once was launched Monday at SignOnOnce.org, and ID Federation plans to persuade many carriers to offer SignOn Once solutions by mid-third quarter.
Bartosh encourages agents to reach out to their carriers and make them aware of the new technology.
"What we've found is that over time, carriers may forget something like this is a problem and they need agencies to come back and let them know there really is a need here," he said.
You may also enjoy:
"Real Time is tech focus for independent agencies in 2014"
"Insurers say analytics, mobile tech on the way"
"Broker launches new commercial quoting platform"