The 6 most important dos and don'ts of client holiday cards | Insurance Business America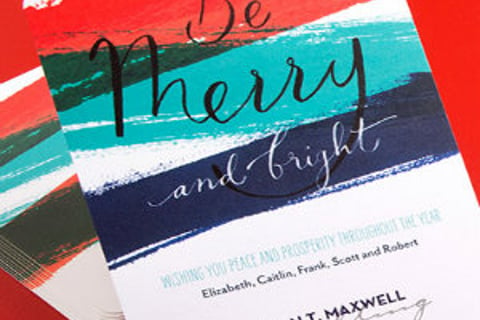 The holidays are a time of comfort and joy—not a time to unleash your inner cynic. The fact remains, however, that nearly everyone on your corporate holiday mailing list knows your gift, card or e-greeting is really an end-of-the-year marketing pitch. A soft sell to be sure, but a marketing pitch nonetheless.
That doesn't give you full reign to impersonate Ebeneezer Scrooge, however. According to etiquette expert Thomas P. Farley—known colloquially as "
Mister Manners
"—holiday business greetings are a rewarding exercise and a great way to improve client relations, provided you get it right.
"This is an opportunity to get back on the radar with your clients in a meaningful way," Farley said. "If it's not meaningful, you're better off not doing anything at all."
With that in mind, here are five timely tips for wishing your clients a happy holiday season.
If possible, send a handwritten card.
Operating on a tight budget may prevent you from sending mass-mailed holiday cards to all your clients, but if you can afford the extra effort, it's worth it.
"An e-greeting can be annoying because they're often difficult to open and they may not make it to the individual," said Dianne Gottsman, a national etiquette expert and owner of the
Protocol School of Texas
. "Handwritten cards breed goodwill."
Farley agrees, adding that generic e-greetings often "get deleted the moment they're sent."
Instead, Farley recommends putting pen to paper and using the opportunity to make a comment specific to the individual, perhaps drawing on a business lunch or meeting the two of you attended.
Choose a tasteful, appropriate design.
As head of custom design at California-based Tiny Prints, Heidi Reichert has seen a lot of corporate holiday cards over the years. The best, she said, always "reflect the professionalism" of the company.
"We've seen really silly photos or things that might be construed as offensive—maybe it's a photo of the employees doing shots or something like that," Reichert said. "It might seem funny at the time, but you never know what your audience might think when they get it."
Instead, Reichert recommends using photos that are appropriate and professional, along with designs that stand out from the ubiquitous red-and-green that don most holiday greetings. Lime greens and blues are especially popular this season.
Gottsman also recommends designing cards that reflect the line of business you're in, such as this card from the non-proft group Pencils of Promise.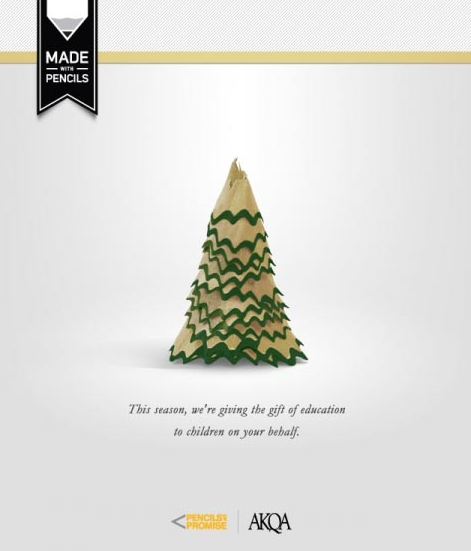 Avoid blatant endorsements of religion or cultural traditions.
One thing Farley, Gottsman and Reichert all agreed on was that it's best to "assume nothing" when it comes to recipients' religious or cultural traditions.
"Being very safe and respectful is the key," said Gottsman, who added that a neutral "Happy Holidays" is preferable to endorsing Christmas, Kwanzaa, or other winter-time holidays.
However, Farley said this rule applies only to the card design itself. Inside, it's appropriate to wish someone a "Merry Christmas" or "Happy Hanukah," provided you definitely know your client celebrates that holiday.
"It makes your greeting that much more meaningful and warm," Farley said.
Keep out logos and business cards.
Resist the urge to plaster your greeting with your company logo, or stuff the package full of coupons or business cards.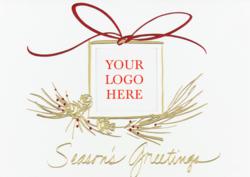 "This is time for the soft-sell. You're not pitching, you're not doing client business," Farley advised. "The card itself is all the selling you should really be doing."
While logos do have a place on a corporate card, it should be done in a tasteful way, said Reichert. Placing the logo below your signature or on the back of the card is a "nice way to make the card stand out as something personalized by the business," she said.
Send cards and gifts as soon as possible.
Now is the time to send out your holiday greetings and gifts, if you haven't already. Gottsman said it's safe to start "any time after Thanksgiving," with the earlier the better, as many companies close up shop the week of Christmas.
If you've missed the deadline, however, Gottsman says you can never go wrong with a New Year card, which should be in the mail before Christmas Day.
The bottom line with all these dos and don'ts, however, is that despite your business, your budget or your byline, your holiday greeting should come from the heart.
"If someone is actually taking the time to write a personal message, that's going to trump even the worst card design," Farley said. "Even if the card itself is something you get for 50% off at the local dollar store, the fact that you've included a personal message is far more impressive than the most stunning card with nothing inside."
You may also be interested in:
"Insuring Christmas trees could boost sales across all lines"
"The five priciest pet-related claims during the holiday season"
"A Christmas [Insurance] Story: Broker identifies risk in classic film"