Acquisition helps Worldwide Facilities' clients navigate pandemic uncertainty | Insurance Business America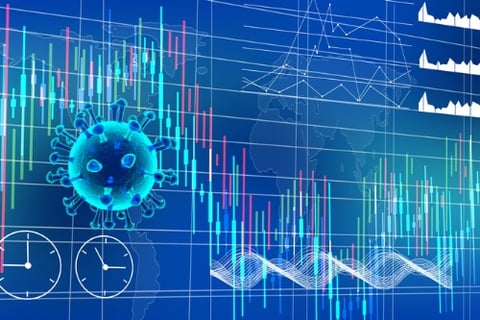 The professional liability market is seeing some significant challenges this year, with several carriers stepping back from the line of business, and the coronavirus pandemic introducing new challenges.
As a result, it's all hands on deck for wholesale insurance broker and managing general agent Worldwide Facilities, which recently acquired Hunt Jorgensen, a managing general underwriter specializing in professional liability insurance and related risk management services for accountants, consultants, lawyers (including intellectual property lawyers), as well as registered investment advisors.
Headquartered in Maywood, NJ, the MGU will now operate as a division of Worldwide Facilities. Thanks to its team of experts in the professional liability space, it is well-positioned to help expand Worldwide Facilities' current offering in the marketplace.
"The Hunt Jorgensen acquisition was carefully sourced to bring a best-in-class platform and program underwriting team to the Worldwide portfolio, as Hunt Jorgensen has been successfully underwriting professional liability risks for over 25 years," said David W. Collins, programs SVP at Worldwide Facilities who will be leading the Maywood office. "There are now six underwriters dedicated exclusively to Worldwide's professional liability programs for accountants/CPAs, lawyers, and registered investment advisors."
The professional liability exposures facing these insureds are manifold, and can include risks arising from acts, errors, or omissions in the performance of "professional services," which is defined by the respective policies for each of these professions. Common professional liability missteps can range from improper or inadequate professional advice, to missed deadlines, failure to know or properly apply the law, and conflicts of interest, explained Collins.
Read more: "Finding a middle market EPLI carrier is getting more difficult"
Meanwhile, the ongoing coronavirus pandemic has brought new exposures into the fray. For one, it has exacerbated some of the already existing general risks facing professional services firms.
In this environment, "Professionals need to pay close attention to deadlines to ensure compliance, whether it's statutes of limitations for attorneys or tax filing deadlines for CPAs," noted Collins. "Proper calendaring has been especially difficult during the pandemic as many historically static deadlines that professionals have taken for granted, such as 'Tax Day' or certain statutes of limitation, may have been amended by various government orders. Professionals need to stay on top of this constantly evolving regulatory environment to ensure their clients' interests remain protected."
Additionally, Collins continued, a lack of adequate client communication has long been a source of many professional liability claims, and COVID-19 has only heightened the need for professionals to ensure their clients are apprised of the status of the professional services being provided to them, especially as deadlines are constantly moving. "A well-informed client is much less likely to bring a claim against a professional service firm than a client that feels like they have no idea what is going on," he pointed out.
There are also differences between how larger, more institutional professional service firms have weathered the pandemic, compared to their smaller Main Street counterparts. While many smaller firms were quick to adopt technology to keep their practices afloat, "The longer-term concern continues to be the viability of the clientele for these smaller firms, as many small businesses supporting smaller professional services firms have unfortunately closed during the pandemic, sometimes permanently," said Collins. "Government stimulus programs eased some of these concerns at the outset, but recent talks on further stimulus packages have stalled."
Read more: Professional liability challenges from COVID-19 loom large over financial services firms
A drop in revenues for smaller professional services firms has meant that many are looking for a reduction in their E&O premiums, though the situation is far from straightforward. Explained Collins, "Carriers may be forced to contemplate an alternative track, as the pandemic has generally increased losses and decreased capacity across the insurance industry at large. Additionally, economic downturns have historically resulted in significantly increased claims activity and severity, which all has to be considered when developing pricing models and rates."
However, the worst might be yet to come. Looking at the broader professional liability marketplace, the longer-term effects of the pandemic are not likely to be fully realized until it is far in the rear-view mirror, Collins told Insurance Business. After all, "This is a highly dynamic situation given the uncertain duration of the pandemic," he added.
Luckily for Worldwide clients, the MGU's professional liability products can help protect them from financial loss during this uncertain period. These offerings are backed by A and A+ A.M. Best-rated carriers, and all contain broad definitions of "professional services," as well as built-in cyber coverages aimed at protecting professionals from risks beyond just the ordinary scope of their professional services.
"Especially relevant in today's climate, the products also include supplementary coverages for disciplinary proceedings, subpoena expenses, and expense reimbursement, as well as numerous claim mitigation incentives, which provide cost-saving opportunities to insured firms," said Collins, adding, "Worldwide's program for lawyers (LawGold) is admitted in 48 states and its program for CPAs/Auditors (CPAGold) is admitted in 49 states."