D&O risk: No longer can sexual harassment be hidden under the rug | Insurance Business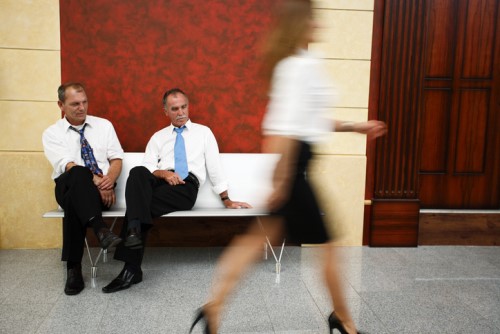 Harassment allegations in the workplace are no shoulder-shrug matter – especially for those at the helm of a company.
An evolving culture of transparency is forcing directors and officers (D&O) to grab the bull by the horns and tackle harassment allegations head-on. It's up to company leaders and management to establish and maintain a safe environment in the workplace.
Those who don't could find themselves facing
a D&O liability claim
, according to Stephanie Resnick, partner and chair of the Directors' & Officers' Liability & Corporate Governance Practice Group at Fox Rothschild, LLP.
"If board members are turning their heads or ignoring allegations of harassment being raised, it's absolutely a concern and a liability," she told Insurance Business. "Looking the other way means increased liability to the company and each individual board member.
"It's now the year of acknowledging these issues, addressing them, and moving forward. No longer will these issues, especially sexual harassment, be hidden under the rug."
2017 has seen a widespread call for greater transparency in the workplace following a number of
high-profile harassment allegations
that blew-up in media across the world.
Leaders and companies that fail to address issues of harassment are "
imposing a significant risk
upon themselves and upon their companies," for which an insurance carrier may or may not cover them, according to Resnick.
"Board members need to make sure that their companies have the appropriate ongoing training, harassment programs, and processes to adequately handle harassment complaints," she added. "There must be proper investigation of harassment complaints and a process by which each employee feels comfortable reporting the improper conduct."
Social issues, such as the
workplace cultural shift
surrounding employee best practices, are a growing part of business and D&O responsibilities, Resnick said.
"If board members are reticent to accept that social issues are a growing part of business responsibilities, I would wonder about their level of progressive thought," she commented. "For board members, decisions about social and cultural concerns must be thoughtful and ongoing.
"Ultimately, a socially thoughtful company is a better company."
Related stories:
Top EPL tips for brokers amid workplace harassment cultural shift
As harassment hits the headlines, what can insurance brokers learn?