Does EPL insurance provide enough protection for sexual misconduct and molestation liability? | Insurance Business America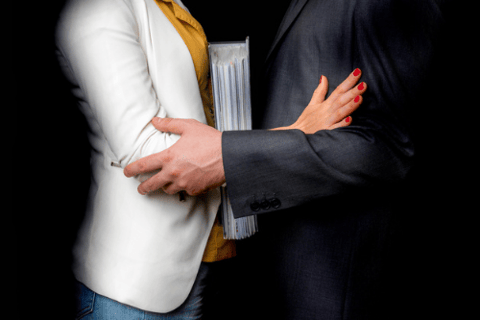 In recent years, there has been a spate of sexual misconduct claims reported on by the mass media. Notable cases involve the Boy Scouts of America, which faces almost 100,000 historic sexual abuse claims, as well as multiple allegations of misconduct within other well-known organizations. The #MeToo movement, which has been making headlines around the world since 2017, has also given people the opportunity to publicly share their experiences of sexual assault or harassment and hold perpetrators accountable.
As awareness around sexual misconduct and molestation has grown, more companies and organizations are contractually required to carry sexual misconduct and molestation liability (SMML) insurance.
In the past, many companies turned to their general liability insurance policies for protection against sexual misconduct and molestation claims, but, around the 1980s, these same carriers started to incorporate sexual abuse exclusions because of the severity of these claims. Today, it is possible for companies to purchase some elements of coverage under an employment practices liability (EPL) insurance policy, but, for many organizations, a stand-alone SMML policy is becoming an essential, broader protection.
"Coverage for sexual misconduct and molestation under an EPL policy typically only covers incidents involving individuals that are directly related to an insured's operation, such as a claim between employees or with a designated third-party," said Chris Robowski, Director, Underwriting - Product Leader for Allied Medical, Social Services & SMML at Tokio Marine HCC – Cyber & Professional Lines Group.
"In contrast, an SMML policy will cover a broader array of individuals but excludes a company's own employees. A victim could be a client, a vendor, the delivery driver who drops packages at the front desk, or a gas station attendant serving an employee as they fill up a company car. SMML insurance protects businesses for the actions of their staff."
Read next: Microsoft Exchange attacks - How to mitigate and respond to zero-day vulnerabilities
The coverage available under most standard EPL policies is often limited to only sexual harassment, which is a form of discrimination based on sex and violates Title VII of the Civil Rights Act of 1964 if it occurs in the workplace. The Equal Employment Opportunity Commission (EEOC) defines sexual harassment as unwelcome sexual advances, requests for sexual favors, and other verbal or physical conduct of a sexual nature.
SMML policies provide significantly broader coverage. For example, Tokio Marine HCC – Cyber & Professional Lines Group's SMML policy covers allegations of sexual abuse, molestation, and mistreatment or maltreatment of a sexual nature. In addition, their policy also covers allegations of negligent employment, investigation, supervision, training and retention of, and failure to report to proper authorities, a person who committed abuse or molestation.
Read next: The ultimate pain point of US liability insurance
"Some of the coverage is similar to what you may see under an Errors & Omissions liability policy. For example, if an insured runs a summer camp and a hired counselor fails to pay attention when a child is sexually assaulted by another child, the situation could be deemed as negligent supervision leading to sexual misconduct," Robowski told Insurance Business. "Our SMML policy is designed to cover the summer camp for suits brought against them for negligent supervision by the hired counselor.
"If having SMML in place is not a contractual requirement, many of the businesses purchasing this insurance are larger organizations with dedicated risk management departments who want this insurance policy as a safety net for the risks they can't control," said Robowski. "As an organization, we prefer to insure organizations that are proactive in their risk management. We choose to insure operations that implement risk management procedures and have a proactive approach to loss mitigation.
"It depends on the nature of the operation, but generally, insureds must conduct background checks, criminal background checks, and abuse registry checks in order for us to consider coverage. Other loss prevention initiatives to prevent or mitigate the potential severity of claims include: annual employee training, having a Code of Conduct that defines appropriate versus inappropriate behavior, and creating a formal, written document that details what mitigating measures are in place to prevent an incident from happening."
There are only about a little more than a handful of insurance companies that provide stand-alone SMML insurance policies in the US market. Tokio Marine HCC – Cyber & Professional Lines Group's target classes include, but are not limited to tutoring companies, bus transportation, construction workers on school/university campuses, janitors working on school campuses, cafeteria food service vendors, auto repair and tow truck companies, day care operations, airport transportation, retail stores, IT consultants, financial advisors, and manufacturing companies.