EPL underwriting consistency is key amid economic uncertainty | Insurance Business America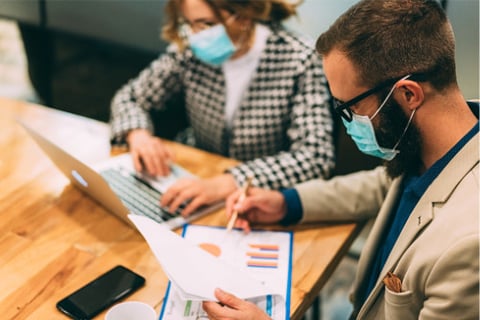 With the black cloud of COVID-19 still lurking overhead, small- and medium-sized business owners across the United States face even more economic uncertainty in 2021. In many states, the coronavirus infection rates continue to climb, and governments are mandating shelter-in-place or stay-at-home orders to control transmission. As a result of these necessary measures, many businesses had to reduce production, close their doors (temporarily or permanently), lay off staff, and make urgent operational pivots to ensure compliance with new employment laws and health and safety measures.
Find out more: Learn everything you need to know about Tokio Marine HCC here
These pandemic-driven health, social and economic issues have left employers in uncertain territory regarding their employment practices liability (EPL) insurance coverage. Many are concerned about EPL insurance renewals, and how underwriters will tackle temporary layoffs, business closures and employee cuts. At the same time, EPL insurers walk a fine line between helping clients secure coverage and pricing heightened EPL risk accordingly, without driving rates and potentially alienating already struggling businesses.
"At times like these, underwriting consistency and expertise are key," said Jade Rabacal, Senior Underwriting Manager for EPL at Tokio Marine HCC – Cyber and Professional Lines Group. "We underwrite every risk on a case-by-case basis, reviewing several factors and COVID-related supplemental information, and trying to find the right solution for every single insured."
Read more: COVID-19 pandemic creates heightened EPL exposure
Rabacal added, "These really are unprecedented times, and our underwriting solutions depend on each individual insured and how they handle their business. There might be some businesses that have experienced temporary closures and layoffs, but if they're very diligent with their HR management, employment practices and legal compliance, then they could still be deemed good risks."
Many businesses are carrying over their 2020 financial liabilities, such as delayed rent and debt payment, into the first quarter of 2021. Even if some areas of the economy start reopening, business owners are still being held accountable for bills due from 2020 and financial challenges linked to recovery, such as paying wages with reduced revenue and investing in appropriate health and safety measures, throughout the year.
"I think the challenges for small- to mid-sized businesses in 2021 are going to be very similar to 2020," said Chris Murphy, Senior Vice President of Underwriting for EPL at Tokio Marine HCC – Cyber and Professional Lines Group. "It's going to be tough for some of these businesses to survive without another robust round of [Paycheck Protection Program] PPP loans. What that will do to the small- and medium-sized EPL insurance market remains to be seen, but I do expect the same layoff and employee-turnover questions to continue throughout 2021, and for EPL claims frequency to increase."
Read next: Insurers rethink client and broker strategies heading into 2021
EPL underwriters are going to look closely at the financial survivability rate of businesses, but Rabacal stressed that Tokio Marine HCC – Cyber & Professional Lines Group will not be making reactionary underwriting decisions that will put brokers in a precarious position.
"We underwrite with consistency, providing the best service to our broker partners, and manage stability across our book of business," she told Insurance Business. "We know that once we non-renew, or once exclusions are added to a policy, it not only impacts the account, but it also impacts that broker's relationship with that insured. By staying consistent, we uphold our relationship with our broker partners. We anticipate the issues our insureds may encounter and find solutions to those problems."
Not all carriers have been as consistent. In 2020, a select group of EPL insurers reacted quickly and added communicable disease exclusion endorsements to all their policies. This was not well-received in the marketplace, reflected Rabacal, who added that Tokio Marine HCC – Cyber & Professional Lines Group discussed their response early on the pandemic, but ultimately determined that such an endorsement would cause confusion in coverage determination.
Murphy added that some carriers who did make hasty coverage reactions lost business as a result, creating space for more consistent players like Tokio Marine HCC – Cyber & Professional Lines Group to offer alternative solutions.
He commented: "The COVID-19 pandemic has opened some eyes to the fact that EPL is more difficult to underwrite than people think. Annual auto-renewals may not weather rapid market changes, such as this one, and there will be significant value for EPL underwriters moving forward. While we're currently experiencing COVID-19, we have to think about future pandemics or national catastrophes, where an experienced EPL underwriter, who has navigated hard and soft market cycles, as well as catastrophe events, is extremely valuable."