Fireman's Fund made to pay for defense costs as 'Lottery Lawyer' trial gets underway | Insurance Business America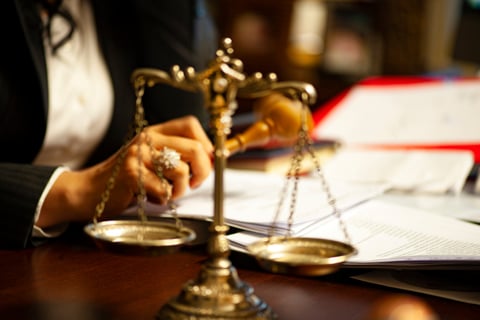 The criminal trial of a New York lawyer charged for defrauding his lottery-winning clients out of more than $100 million kicked off on July 13. Due to vague policy terms, an insurer has been made to foot the bill for the defense.
Late last month, a US district court judge ruled that Fireman's Fund must cover the defense costs for Jason Kurland, known as the "Lottery Lawyer," under a professional liability policy. The decision is significant because it potentially paves the way for criminal defendants to tap into their insurance policies for funding.
Fireman's Fund Insurance Co. is a US subsidiary of global insurance firm Allianz. The California-based insurance company had denied coverage for Kurland, who faces charges of fraud and money laundering. Fireman's Fund asserted that its professional liability policy did not include criminal cases and precluded "proceedings seeking injunctive or other non-pecuniary relief." It also argued that Kurland's "criminal conduct for [his] own benefit" disqualified him from coverage under the policy.
But the district court rejected these arguments, saying the policy was unclear about defining "suit" as only applying to civil cases. In her decision, Eastern district of New York judge Joan Azrack said that Fireman's Fund "could have easily limited" its policy coverage terms to exclude criminal proceedings but failed to do so.
Read more: Premiums double as litigation soars
Insurance recovery law firm Cohen Ziffer Frenchman & McKenna (Cohen Ziffer) represented Kurland in the suit, which Kurland brought against Fireman's Fund in November last year. Cohen Ziffer argued that Kurland's professional liability insurance policy coverage applied to the ongoing case because prosecutors were seeking "damages" for the victims.
"One way we read the policy is that the potentiality for compensatory damages arising from a criminal action could constitute a claim for damages," Andrew Bourne, partner at Cohen Ziffer, told Insurance Business.
"I think the other thing that persuaded the court was that there are policies out there that make it exceedingly clear that the claim for damages did not cover a criminal action. This policy didn't include that language," he added.
The court also pointed out that Kurland's professional liability insurance policy was ambiguous about whether it precluded criminal indictments seeking damages and imprisonment, a form of non-pecuniary relief. Under New York law, the insurer also has a duty to defend Kurland until his acts are ruled to be "dishonest, fraudulent, criminal, or malicious" by trial verdict.
"The case really dealt with the duty to defend, which is about the potential for coverage," Bourne said, adding that the duty is "exceedingly broad." The court said that the duty to defend persists "if allegations in the underlying action 'are even potentially within the language of the insurance policy.'"
It also noted that this duty was distinct from the insurer's duty to indemnify, which is to pay for losses that result from either judgments or settlements in lawsuits or actions.
"The only way they can avoid [the duty to defend] is if the policy is clear on its face that it does not potentially cover a particular action. The court agreed that the criminal action potentially constitutes a claim for damages under the policy and therefore you can't avoid your duty to defend," Bourne explained.
Read more: Why business leaders need D&O insurance
The ruling puts policy language under a microscope and may ultimately lead to more insurers providing coverage in criminal court cases, according to Bourne.
"There are certainly other cases out there that this can impact. I think as you see more policyholders and criminal defense attorneys aware of this lawsuit, you might see more people looking for coverage under these policies going forward.
"From our perspective, we were just out trying to enforce contractual rights for the policies that they [insurance companies] sold," said Bourne.
Kurland's trial in a Brooklyn district court is set to run for three weeks. According to prosecutors, the former Rivkin Radler partner advised his clients to invest their lottery winnings in deals and entities without disclosing he received kickbacks from them. Kurland then allegedly used the money to fund his lavish lifestyle. Kurland and three other co-defendants have pleaded not guilty to all charges.