Florida lawyers reach plea agreements for auto insurance fraud scheme | Insurance Business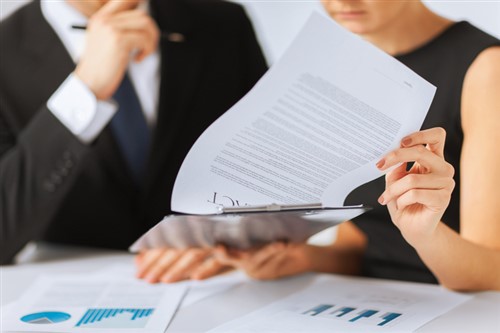 Two South Florida personal injury lawyers facing charges in an insurance fraud investigation have reached plea agreements and are cooperating with the authorities.
A total of six attorneys were arrested in September for allegedly participating in an insurance fraud scheme that allowed them to take in profitable kickbacks. Most of the lawyers arrested faced multiple felony counts suggesting that they paid for referrals from tow truck drivers, auto repair employees, and other personnel with access to vehicle collision reports.
Celebrate excellence in insurance. Join us at the Insurance Business Awards in Chicago.
Prosecutors note that the attorneys used the referrals with medical practices to make fraudulent motor vehicle tort and personal injury protection claims.
Steven Slootsky of Steven E. Slootsky P.A. in Boca Raton was the first to commit to a plea. According to the agreement filed in Broward Circuit Court, Slootsky has agreed to plead guilty to 15 felonies, spend up to five years in prison and pay over $170,000 in restitution.
The other lawyer to enter into a plea agreement, Vincent Pravato of Fort Lauderdale-based Wolf and Pravato, reached a deal Friday. He faces three felonies – namely communications fraud, unlawful use of a two-way communication device, and patient brokering.
The deal for both lawyers also requires them to make restitution payments to 11 insurance companies: 21st Century/Security National/Foremost, Esurance, Geico, Infinity,
Liberty Mutual
, MAPFRE, Ocean Harbor, Progressive,
State Farm
, USAA, and Windhaven, Daily Business Review reported.
Under the plea agreement, Slootsky will have to pay about $34,039 to Geico, $22,276 to State Farm, $18,433 to Progressive, $16,077 to Ocean Harbor, $15,407 to 21st Century/Security National/Foremost, $15,067 to Liberty Mutual, $14,885 to MAPFRE, $13,843 to Esurance; $8,469 to Windhaven, $5,887 to Infinity and $5,819 to USAA . This does not include the cost of prosecution (nearly $2,937), investigation ($5,000), and forensic services ($1,420) that he has also agreed to pay for.
Related stories:
Jury delivers $5 million legal malpractice verdict to law firm
Number of legal malpractice claims remains constant year-over-year: Report