Fyre Festival a lesson in dangers of insuring first-time events | Insurance Business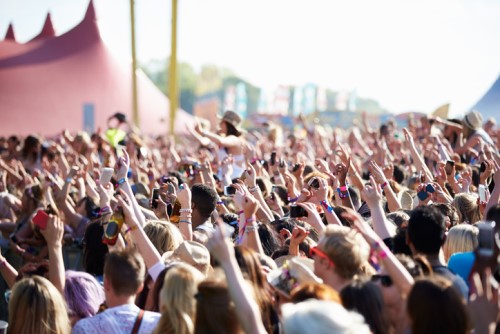 It's been described as a train wreck, a disaster, and mass chaos. However, perhaps more than anything, the catastrophic Fyre Festival highlights the dangers of taking on the insurance risk of inexperienced promoters.
It was billed as a luxury, immersive tropical music festival in the Bahamas, targeted at wealthy millennials, who paid between $450 and $12,000 for tickets. But the resulting mess was a cancelled event and a castaway island experience for those who made it there. Would-be festival-goers arrived to chaos: no running water, no music, almost no food or drink, insufficient accommodation and no luggage.
The organizers – Billy McFarland and rapper Ja Rule – are now facing a $100 million fraud lawsuit for failing to deliver on their luxury promises and jeopardizing the safety of festival ticket-buyers.
It was an unmitigated failure. So, at the other end of the spectrum, what goes into insuring a successful festival?
Marcus Paxton, managing general agent/broker of the entertainment division at Take1 Insurance, said the key, in almost all cases, was an organizer's track record.
"Being in the industry you can't help but see a train wreck like that," Paxton said of the festival. "Take1 actually had a chance to look at the festival ahead of time, as the organizers were shopping it around for coverage," he said. "But we didn't insure it – thank goodness."
"When it comes to underwriting festivals, the key is experience – experience in operating and producing, that's the number one thing that we look at when underwriters, companies, and agents look to insure festivals."
McFarland and Ja Rule have since apologized for their ill-prepared festival foray.
"First-year festivals are higher risk, obviously, there's no insurance experience around it, and unless the folks producing the festival have experience putting on other festivals, they're harder to insure," explained Paxton. "When you combine things like camping overnight, it gets a little more complicated, because now you're not responsible for that festival-goer as they come through the gate, you're now responsible for that festival-goer for 24 hours while they're on the ground.
"And if you take a look at the Fyre Festival, you would be responsible for those folks basically from the time they left Miami to the time they returned. And that's a huge insurance exposure."
It remains unclear what insurers of the Fyre Festival may be on the hook for. That would obviously depend on the wording of any policies.
In general terms, though, when it comes to festival policies, there are two main insurance products: general lines and contingency.
"There's really two pieces to the coverage," Paxton continued. "The first is your casualty or your GL, general liability. That's your primary coverage. Your other coverage is your contingency, that's your weather, your cancellation, your non-appearance by an artist
"The number one claim is usually going to be your standard slip and fall. You've got large crowds, you've got various surfaces. Auto losses, losses with golf carts, tend to be your second."
There are "less than 10" companies providing insurance to large festivals in the United States, Paxton said, and "fewer than that that would insure outside the US on US paper."
Sue McGuirl, head of entertainment at
Allianz
Global Corporate & Specialty, said that for festivals and large events, "it's [always about] just making sure the crowd is safe."
Insurers and the festival industry itself in most cases absolutely agree on that point, she said.
"You can put on a show, you can make some money from it, but you damn well better make sure that it's safe," she said.
Related stories:
From performer drop-outs to terrorism threats - insuring festivals
Oktoberfest risks and coverages