Hanover study reveals golden opportunity for insurance agents in E&O | Insurance Business America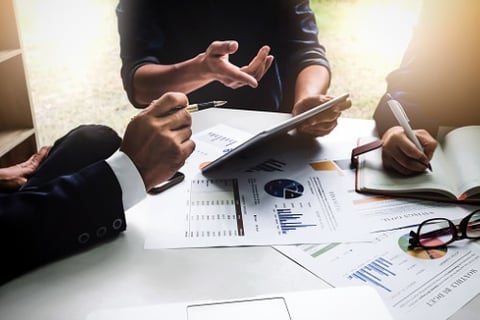 Nearly half of professional service providers faced allegations of non-performance by customers in the last two years, a new study from The Hanover Insurance Group found.
The study, conducted by The Hanover in conjunction with Zogby Analytics, surveyed decision-makers at professional service firms. They were surveyed about their risks and exposures, their insurance purchasing processes, as well as the level of errors & omissions (E&O) insurance coverage they have.
The study found that while nearly half of professional service providers face considerable professional liability exposure, a fifth of all respondents said that they do not have any professional liability insurance. The Hanover also revealed that in the last two years, almost half of businesses indicated customers had withheld payments due to contract disputes – a risk that is typically covered by professional liability policies.
Other key findings of the report include:
Only 20% of service providers feel that the price of professional liability insurance is their top priority.
Eight in 10 buyers are using their own research to ask for quotes from specific insurance carriers.
Approximately half of service providers report changing insurance agents in the past three years due to large premium increases.
65% of service providers without E&O insurance report not purchasing it due to a lack of awareness, consideration, or follow-through. On the other hand, nearly a quarter said they had intentions to purchase, but had not yet.
"In a year full of change and disruption, many professional service providers have had to adjust their business models to meet current needs," said The Hanover president of professional and executive lines Gregory Leffard. "With these changes, businesses likely face new exposures, stressing the importance of consulting insurance experts to ensure they are protected."
While the professional liability coverage gap continues to be an issue, there is a golden opportunity for insurance agents to help address the problem. Leffard mentioned that nearly 90% of businesses seek advice and guidance during the purchasing process, usually from independent agents.