Jury delivers $5 million legal malpractice verdict to law firm | Insurance Business America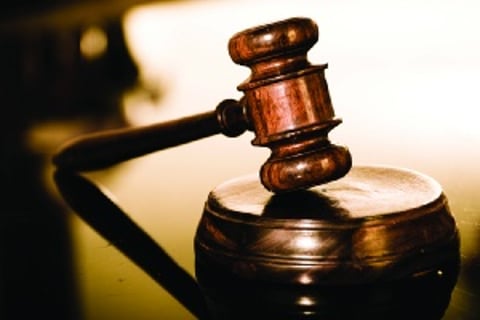 A $5 million verdict has been delivered against law firm Jaffe Raitt Heuer & Weiss PC for legal malpractice for failing to properly vet a client's pension liability prior to an acquisition.
The verdict was passed earlier this month by a jury in US District Court in Detroit. The damages were awarded to Neal Cohen and Darren Chaffee, partners of New York-based private equity firm CoBe Capital LLC and owners of holding company SSL Assets LLC.
Celebrate excellence in insurance. Join us at the Insurance Business Awards in Chicago.
The case was filed back in April 2016, when Jaffe was tapped to vet SSL's 2013 acquisition of the laminate cabinetmaker LSi Corp. of America from office furniture manufacturer HNI Corp.
The two claimants maintained that the law firm failed to protect the partners and their holding company from LSi's $3.26 million underfunded pension liability. According to the suit, Jaffe Raitt partner Jeffrey Weiss offered legal advice that Cohen, Chaffee and SSL Assets would not be liable for the pension as long as no-one owned more than 80% of LSi. Both partners split the ownership stake in half and offered a 2% stake to another CoBe partner.
LSi's new owners then invested millions of dollars into the manufacturer, unaware that they would be held personally accountable for the pension liability should the business fail.
The manufacturer finally went into receivership in January 2016. By then, the pension liability had swelled to $4.86 million by the time of insolvency and the pension fund declared the owners liable – this led Cohen and Chaffee to sue Jaffe.
"If Jaffe had correctly advised Mr. Cohen and Mr. Chaffee as to the potential for controlled group liability, Mr. Cohen and Mr. Chaffee would not have purchased LSI Corp.," the lawsuit read.
According to Crain's Detroit Business, the jury awarded Cohen $1 million in damages, Chaffee $667,000 in damages and made SSL whole in the pension liability at the time of the LSi acquisition with a $3.26 million award.
Related stories:
Number of legal malpractice claims remains constant year-over-year: Report
Insurers face bigger bills for law firm malpractice defense as former clients get more creative