Macon accountant ordered to pay more than $1 million in malpractice case | Insurance Business America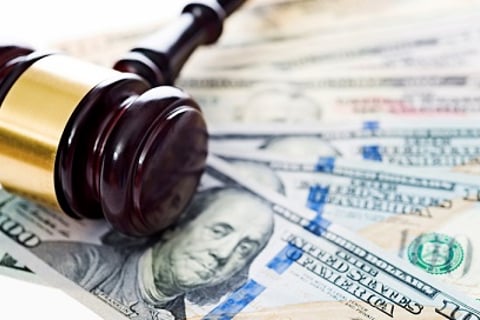 Jurors in Bibb County have voted to award over $1 million to companies owned by a Macon couple who claimed that an accountant's mistakes led to the couple filing for bankruptcy for several firms in 2013.
Miller and Stephanie Heath – owners of Density Inc., Density Utilities of Louisiana LLC and Density Services LLC – filed a suit in 2014 against accountant Rocky Davidson and his Macon-based firm Davidson Collins LLC.
Celebrate excellence in insurance. Join us at the Insurance Business Awards in Chicago on October 26.
Density Utilities was responsible for maintaining 49 wastewater treatment plants in Louisiana and was regulated by the Louisiana Public Service Commission, Department of Environmental Quality and Department of Health and Hospitals.
According to court documents, the Heaths hired Davidson in 2009 to provide bookkeeping and accounting services to Density, with additional services later added to subsequent agreements in 2010 and 2011.
Density alleged that records were not kept properly and information on the company's assets, debts, revenues and capital expenditures were misstated. Due to this, the data provided to state regulatory agencies was inaccurate.
State regulators "halted the completion and funding of an approximately $4.5 million bond" to be issued for Density due to the misrepresented information, although the bond had already been sold. Not long after, Density filed for bankruptcy protection in 2013.
Brian Adams, an attorney representing Density, told The Telegraph that jurors returned their verdict after a week-long trial.
While the total award was $1.8 million, they found Density to be 25% at fault, making Davidson liable for $1.35 million.
Related stories:
Number of legal malpractice claims remains constant year-over-year: Report
Insurers face bigger bills for law firm malpractice defense as former clients get more creative