NJ attorney association voices support for malpractice legislative measure | Insurance Business America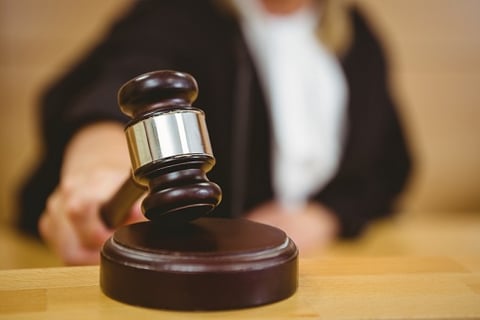 An attorney association in New Jersey has voiced its support for legislation that could stabilize the way professional malpractice cases are handled in the state.
New Jersey State Bar Association (NJSBA) president Robert B. Hille announced the association's full support of the proposed A-1982 bill, which requires certain civil actions (in this case, legal malpractice suits) against certain licensed persons to be brought within two years.
Celebrate excellence in insurance. Join us at the Insurance Business Awards in Chicago.
"This measure would provide critical stability and predictability to professional malpractice cases, protect consumers and put all professionals on a level playing field," Hille wrote in an opinion piece for the
New Jersey Law Journal.
The assembly bill is set to be considered during the upcoming legislative session.
Hille also said that the NJSBA will "work to advance measures that would revise the law concerning partnerships, end double taxation situations, advance the right to legal counsel to indigent parents during adoption proceedings and address custody issues."
According to Hille, the bill – once enacted – would:
Provide stability to the cost of doing business;
Reduce the statute of limitations to bring a malpractice claim against a professional to two years - similar to levels for doctors in New Jersey and professionals in New York and Pennsylvania;
Give consumers two years from the date they reasonably discover a problem to file a malpractice claim;
Make New Jersey a more competitive place to do business for insurance companies;
Eliminate fee shifting in legal malpractice claims; and
Protect citizens by making professional liability insurance more accessible and more affordable to professionals.
Hille believes that NJ's current statute of limitations for professional malpractice claims is too long. This, coupled with fee shifting, results in a restrictive insurance market and higher malpractice insurance rates for lawyers.
Related stories:
Florida lawyers reach plea agreements for auto insurance fraud scheme
Jury delivers $5 million legal malpractice verdict to law firm