Sexual misconduct and molestation coverage – who is most at risk? | Insurance Business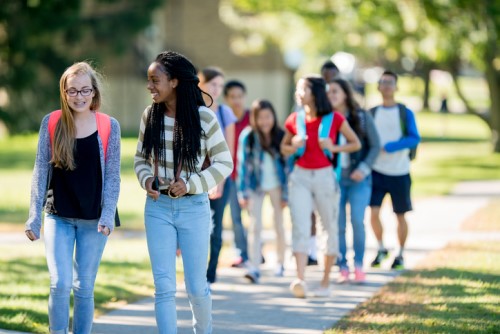 What do municipalities, school districts and transportation companies have in common? They all require coverage against allegations of sexual misconduct and molestation.
Heading into the summer months, organizations who are responsible for the wellbeing with children – whether that be on campus, offsite, or in transit – may want to think about coverage against those unspeakable crimes.
NAS Insurance
senior vice president of marketing Jeremy Barnett said organizations dealing with minors are "certainly subject to allegations of inappropriate behaviour."
Want to learn about offering sexual misconduct and molestation liability coverage? Access a free NAS Insurance webinar here!
"The reason why this is a topic for June is that in the summer a lot of organizations are doing programming for kids and anybody who is providing services for kids are requiring coverage for sexual misconduct or molestation liability," Barnett said.
"For example, if a university is leasing out its facility for someone to run a course or to run a summer soccer clinic and there's going to be kids around, that university or school is going to require that service provider to make sure that they've got $1 million in sexual misconduct liability coverage because the university or the school doesn't want to take on that risk in the event someone makes an allegation of improper behaviour."
Oftentimes, the allegations can come against contractors on-site. And the organization that contracts them needs to know that they're covered.
"Municipalities and school districts that have contractors working on their campus, whether that's janitorial supplies, transportation companies, catering or food services, anybody who's working on campus around kids or families, they really want to make sure those contractors have that level of coverage as well," Barnett explained.
Likewise with bus companies, Barnett said: "Then there's also things like transportation companies, the bussing companies, that take kids to summer day camps every day or take kids to the beach on a program – it's a similar type of thing, the bus companies have to demonstrate that they've got that kind of liability coverage in order to be a service provider to that summer camp, or that school."
Most general liability policies don't include sexual misconduct and molestation coverage, which is where additional coverage comes in, Barnett said.
"It's for the agents and brokers that have public entities as their clients," he said. "So if they have a municipality or they have a school district as their clients and they're selling them general liability insurance, then this is something that they need to consider as an add-on because most of the general liability policies exclude sexual misconduct."
Want to learn about offering sexual misconduct and molestation liability coverage? Access a free NAS Insurance webinar here!
Related stories:
The insurance coverage you don't want to think about
Catholic archdiocese sues insurer over failure to pay claims in sex abuse cases