Victor's A&E professional liability program gets exciting revamp | Insurance Business America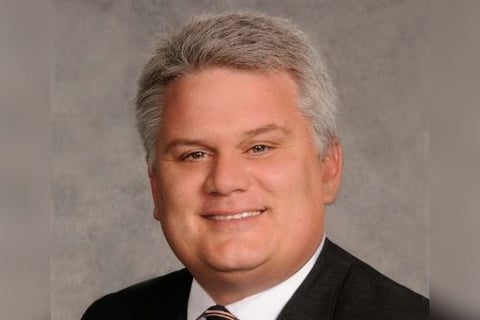 Victor Insurance Managers Inc. (formally known as Victor O. Schinnerer & Company, Inc.) has been managing an Architects & Engineers professional liability insurance program for almost 64-years. Ever since the program's inception in 1957, Victor has managed the underwriting on behalf of one insurance carrier, marking a "unique" long-standing program relationship with just one insurer.
Find out more: Learn everything you need to know about Victor here
In the 1950s, legal entities in the United States determined there was a standard of care that applied to the design community. As the courts started to define what was acceptable in the design and construction of buildings and infrastructure, architects and engineers suddenly found themselves exposed to new liabilities related to allegations of negligence in their performance of professional services.
Around that time, two professional associations – the American Institute of Architects and the National Society of Professional Engineers – approached Victor Oscar Schinnerer, who was a general agent in Washington D.C. at the time, and asked him if there was any way to create an insurance program to cover the professional liability needs of architects and engineers. Schinnerer had a pre-existing relationship with a carrier, and, through that, Victor's Architects & Engineers professional liability insurance program was born.
Over the last six decades, the program has expanded its risk appetite to include other entities and specialized consultants – like interior designers, construction managers, lighting consultants, sound engineers, etc. – that provide professional services in the design and construction industry. Throughout the evolution and expansion of the program, Victor has remained in partnership with its long-term carrier partner.
Read next: Victor Insurance Holdings appoints new CEO
"We're very unique in that one insurance company has relied on our partnership for almost 64-consecutive years," said Kevin Collins (pictured), design & construction leader, managing director, Victor. "That says a lot about our expertise and our ability to manage and build the program. Oftentimes, programs go in cycles, where carriers swing between underwriting in-house versus having a third-party underwriting manager involved. It can also be hard for program administrators to navigate natural market swings – the ups and downs of a hard and soft insurance market – and to manage programs profitably so that a carrier's interest is retained.
"That's another differentiator about Victor's Architects & Engineers professional liability insurance program. Not only have we got this long-standing relationship with one carrier, but throughout that relationship, we've been able to succeed in different market cycles. We've built a reputation with brokers and agencies that, regardless of hard or sort market conditions, we're able to provide solutions for a wide range of design and construction risks, no matter how difficult the placements might be."
In 2020, Victor released a new Architects & Engineers professional liability policy form, designed to meet the evolving needs of design and construction professionals, and fill potential coverage gaps in existing coverage. The program has expanded the definition of insured entity to cover contracted personnel. Essentially, any contractor providing professional services that is acting temporarily as an employee under the direct supervision and control of the insured is now automatically covered.
"Before this, architects and engineers typically had to add a [contracted personnel] coverage endorsement to their policy, which had to be managed at the individual name level," said Collins. "For firms that used contracted personnel on a regular basis, that became a very cumbersome endorsement and a difficult process to manage on a project-by-project basis. Our new policy form provides unlimited language so that if firms are hiring individuals in that gig economy-type capacity, they're automatically covered. This has really resonated with our smaller architect and engineer clients."
Read more: Everyone's getting burned in D&O insurance
Another policy change that has garnered support from Victor's smaller clients is the program's new Defense Outside the Limits premium endorsement. This is a tool that smaller firms can use along with their deductible to create a separate limit tower specifically for claims expenses. Traditionally, if an insured purchases a $1 million limit with a $5,000 deductible, that limit would apply to both indemnity and claims expenses. In a scenario where an insured – for example, a sole practitioner who typically takes on five projects per year – suffers a claim that they have to defend, even if they're not proven to be negligent, their limit of liability can be greatly reduced, thus impacting their ability to manage claims in the future.
"This separate limit tower deals specifically with claims expenses," explained Collins. "As a claim develops, any expenses incurred would reduce that tower before impacting the insured's professional liability coverage – which they need to maintain in order to win and sustain contracts."
Large architecture and engineering firms have started to take on more construction risk in recent years. Many either have in-house design-build construction capabilities or they enter into contracts or joint-ventures with contractors. Historically, architects and engineers professional liability policies have included coverage exclusions and limitations around faulty workmanship tied into the design-build risk. But Victor has gone the other way and has expanded the coverage available for faulty workmanship in its Architects & Engineers professional liability policy form so that insureds are protected if their contractors' workmanship causes a loss. The program has also broadened the definition of the risk to incorporate infrastructure or foundational work before any construction actually starts.
Victor has also enhanced the rectification coverage applicability. Collins explained: "If an insured is responsible for both the design and construction of a project and something goes wrong – for example, a structural engineering calculation determines that foundations will not support the weight of a building – they won't necessarily have a claim because there's no third-party that is aware of the issue. But they know they have to resolve the problem, and the earlier the better in order to mitigate some of the costs. Our rectification coverage gives the insured an avenue whereby they can report a claim directly to the carrier, who will review it and rectify the situation before construction continues. This gives insureds more certainty that when they're in control of a site and they identify errors in their project, they have an avenue to make a claim."
After more than six decades, Victor's architect and engineer professional liability experts are always looking to find solutions to meet clients' unique needs. Collins added: "We're not just selling a piece of paper. We have tons of underwriting expertise and we can give brokers all the knowledge they need in order to communicate effectively with their clients."