What trends are impacting professional liability? | Insurance Business America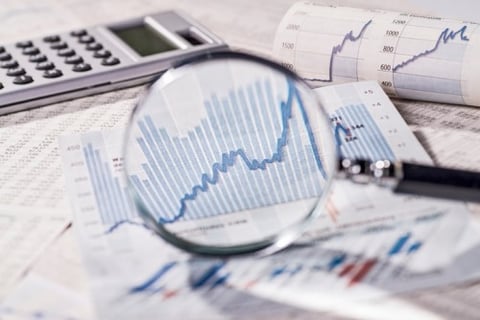 With around $16 billion in annual premium, and an estimated $21 billion in premium still untapped, the professional liability space is vast and far reaching. But what trends are currently having an impact in the space? To find out, we caught up with Brian Alva, Vice President of Underwriting at
NAS Insurance
Services.
"The main trend is that the market continues to be soft: we're seeing renewal pricing be driven down and claims activity in some classes, specifically insurance agencies, staying high," Alva says. "It's not necessarily growing, but we're seeing a good frequency in that class. But, mainly, the market is staying soft and competitive."
Alva is also noticing a lower rate on many risks when compared with a couple of years ago, which is forcing insurance firms to really examine whether or not a rate is worth its current market price.
As the speculation around the potential policies that could be implemented by the Donald Trump administration continues, uncertainty permeates throughout every industry, including insurance. How exactly the industry, and those who operate within it, will be impacted is impossible to tell. One thing is for sure: the insurance industry can expect a turbulent 2017.
"It's hard to predict how the possible cutbacks in regulation (and what regulations specifically may get cutback) are going to impact certain class spaces," Alva says. "It could create opportunity in certain class sectors, but there is just so much uncertainty. That can also cause people not to buy coverage, especially policies that are perceived to be luxuries, like cyber. Uncertainty makes planning more difficult, which makes the decision to purchase coverage more difficult, too."
Alva is keeping a particularly close eye on any developments with the Affordable Care Act, which, it seems is likely to be reformed by the new administration. "When the act passed, we saw insurance companies offering coverage for alcohol and drug rehab, and we saw a big boom in that market because all of a sudden there were a lot more people able to afford that care," he says. "That led to growth in the market. What is a change in the act going to mean for buyers of those coverages? I don't really know and they don't either."
In what is an increasingly competitive market, Alva encourages agents and brokers operating in the professional liability space to do whatever they can to differentiate themselves from the crowd. "You need to find a way to make yourself standout by bringing something different to the table," he says. "As well as doing that through your customer service, you should also be trying to offer something unique on the coverage end; that definitely helps."
Related stories:
AM Best forecasts growth for US professional liability market
AIG and MedPartners sued for allegedly helping hide the extent of the coverage they offered