16% of large employers still clinging to dangerous 'skinny' plans | Insurance Business America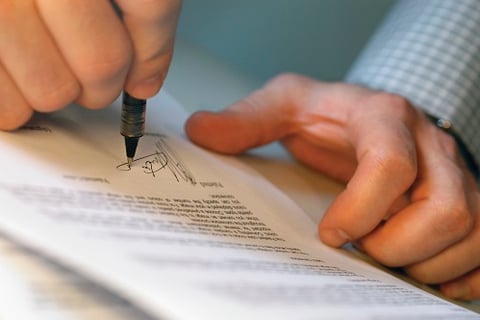 Nearly one employer in six is planning on offering slimmed down, low-benefit health coverage that doesn't mean standards set by the Affordable Care Act, according to a new study from the National Business Group on Health. By offering one plan that does meet those requirements, business satisfy legal demands while taking care of their own bottom line.

While such plans are largely decried by those in the industry, several insurance professionals believe there may be a way to work around such low-cost coverage: voluntary benefit packages.
"With attention on healthcare reform…the market has never been larger," said Tye Elliot, vice president of core broker sales for Aflac during a Thursday webinar on voluntary benefits. "There will be an explosion in [the voluntary benefits market] in the next few years."
It doesn't appear that this prediction is purely self-interested on Aflac's part, either. A 2013 Towers Watson survey indicates voluntary benefits offered by employers will more than double over the next five years.
"Companies are thinking more creatively and strategically to design rewards programs that are both within cost constraints and attractive to employees," Towers Watson said, with specific reference to health reform under the ACA. "Many are turning to voluntary benefits and services to help achieve this goal."
And it's not just the general vision and dental plans that will generate sales for producers. As more and more small businesses cut employee hours and skimp on coverage in an attempt to skirt healthcare costs, medical benefits like cancer or accident plans will lead the boom in voluntary benefits sales.
Such plans involve very little cost for employers looking to bulk up skinny core coverage and allow peace of mind for employees, 25% of whom reported having fewer than $500 available for out-of-pocket medical expenses.
"Although there is a place for dental and vision, I've never met anyone who's facing losing their home over a root canal or buying a pair of glasses," Elliot said. "But I have seen letters from people who went through cancer, a heart attack, or a stroke, who felt the benefit of these products."
That gratitude not only increases a producer's commission, but enforces loyalty among clientele.
"When all is said and done, [employers and employees] are happy they have that insurance and they appreciate the fact that the broker helped provide them with that," Elliot continued. "That check going to them at the time they need it most, at a very small out-of-pocket cost, is amazing in terms of the loyalty that builds among your clients."
Voluntary benefits will obviously appeal more to producers working with small companies, who want to provide a decent rewards program in order to retain quality employees. If the producer can nail the "sales 101" pitch correctly, Elliot said they stand to make a profit windfall.
"[Small businesses] want to invest in their employers, but they want to do it practically. If you can ask the right questions and identify the right pain points, that's your best avenue to secure that relationship," he said.